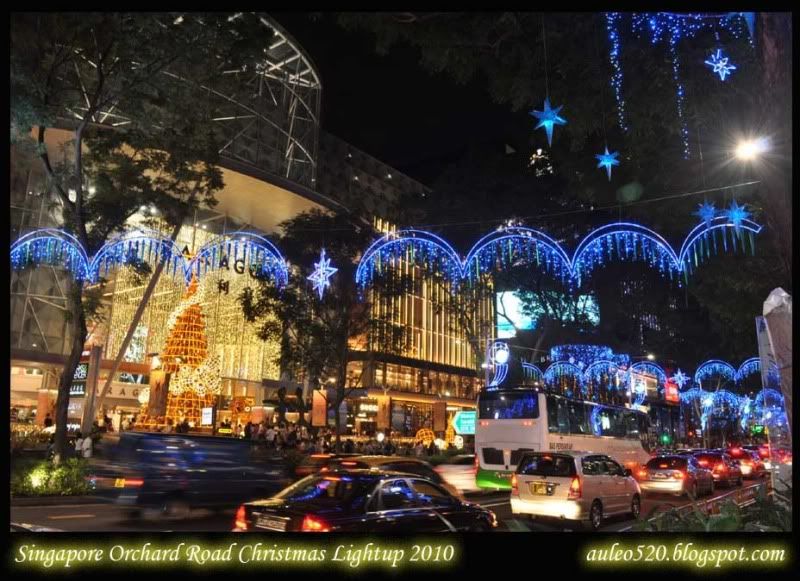 Singapore Orchard Road Christmas Lightup activity, to me is an annual activity that pay tribute to.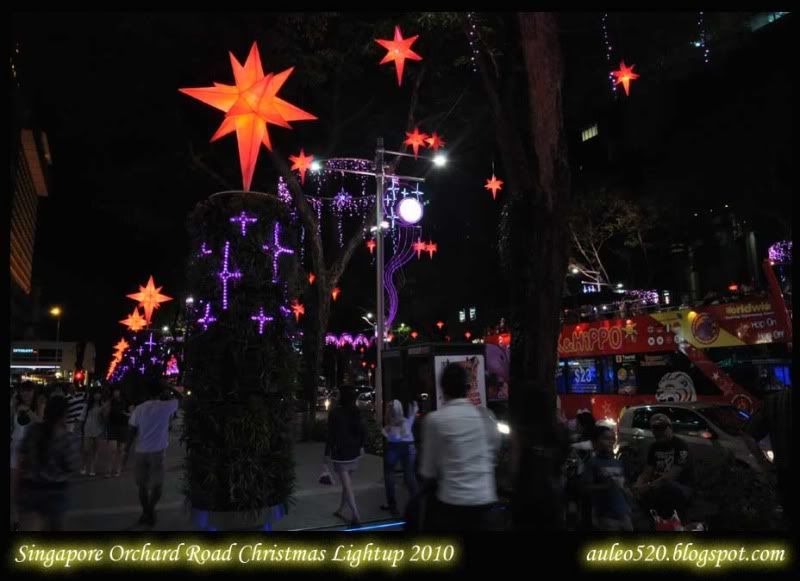 Even though I think the Orchard Road Lighting is the same for every year, feel kinda boring of it already, especially this year lighting design is worse than last year!
The same main sponsor-Toshiba,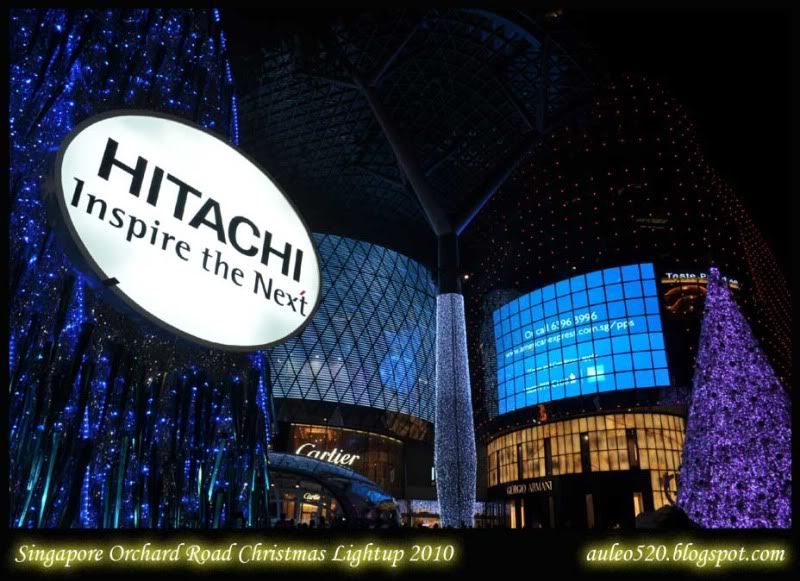 Also the same design difference in which decorate the Orchard road with different colors for different zone-Red, Blue and Purple.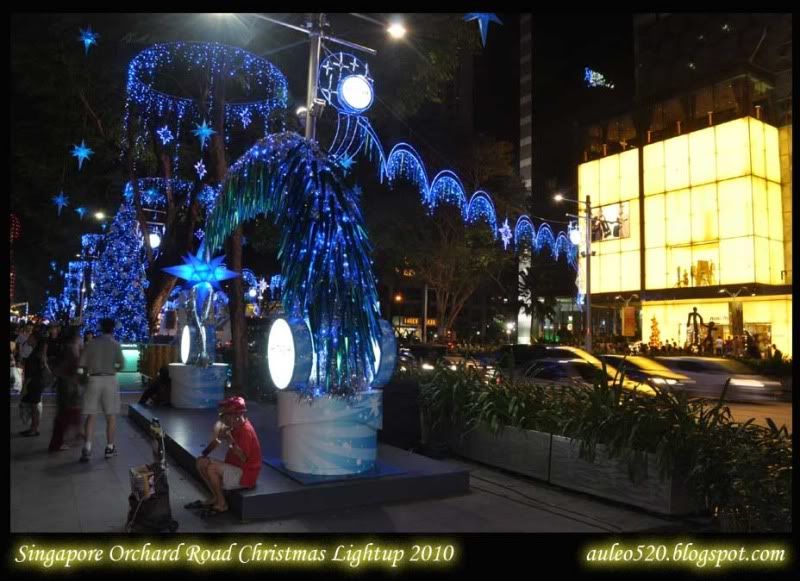 I believe after the opening of 2 Intergrated Resort in Singapore, the crowd brought to Orchard Road are even more.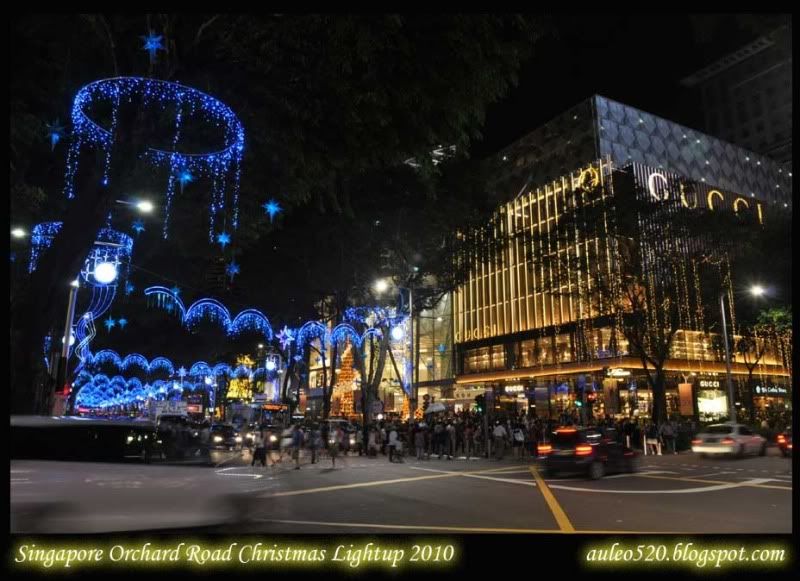 Since the economy this year is better than last year, the purchasing power of consumers should be stronger—All the merchants should be smile happily.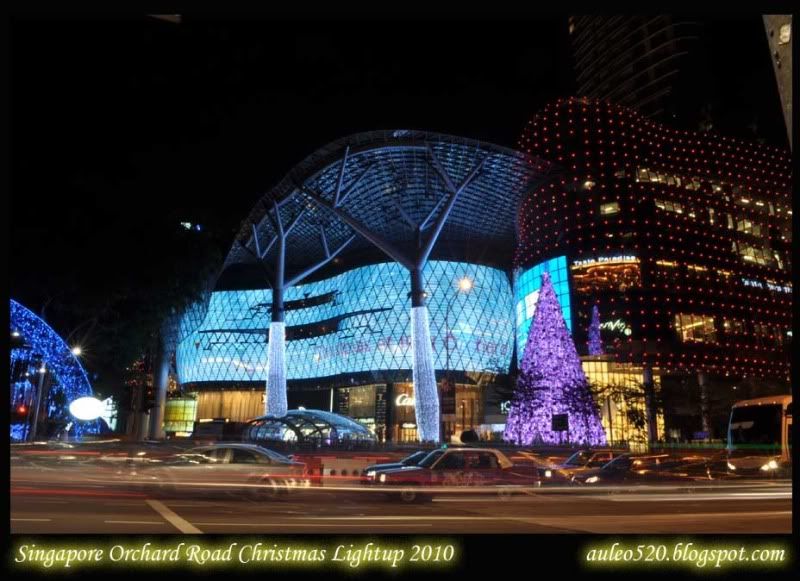 For me, this is my forth year taking part in Orchard Road Lighting.Feel a bit boring already, instead of going xmas party, I'd prefer to go Mamak with my old friends,chit chating 
My previous article in Chinese:
Singapore Christmas Hippo Bus新加坡圣诞灯饰河马巴士
2009 Singapore Orchard Road Christmas Lightup 2009 新加坡乌节路圣诞灯饰
Singapore Christmas Light-up 2007