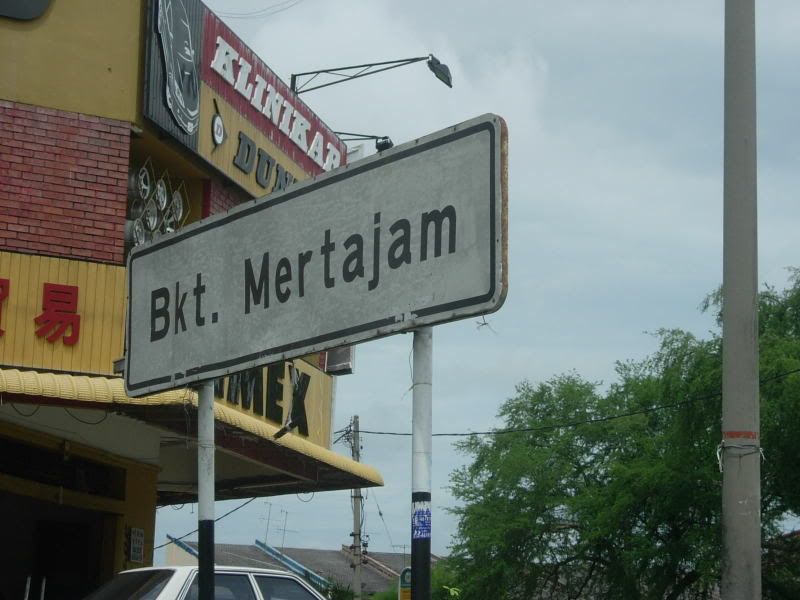 I aint whatsoever food hunter, but my friend did strongly recommended me to pay a visit to Bukit Mertajam for its food, thus here I came to the famous Bukit Mertajam Ku Zha Market ( means olden day market) together with my friend hunting for the reckon Kueh Chap. In fact I have watched it via the tv shows * Ah Xian.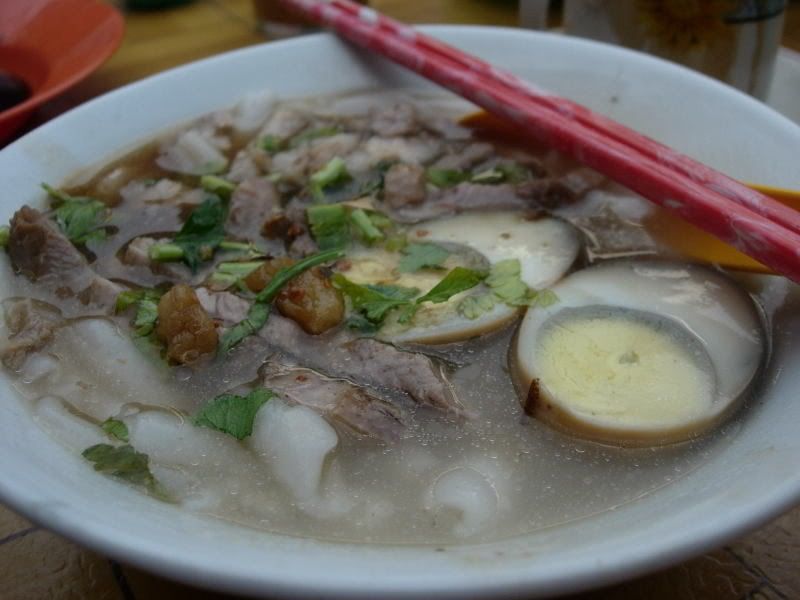 To be frank , among all the Bukit Mertajam food, I like Kuey Chap the most, as I do not really into spicy food. But my friend nicknamed Uncle brought me to the super hot and spicy "Hokkien Noodle" for my first meal since I reach Bukit Mertajam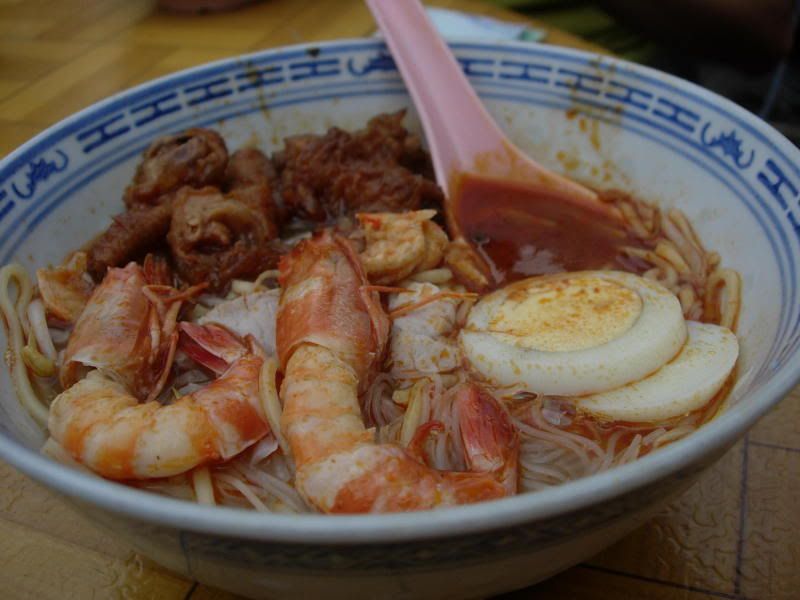 Well, I really have no idea why North Malaysian's food name is always different from us the Central Malaysian. We called it prawn noodle (Har Mee), they called it Hokkien noodle. Their Laksa is our Asam Laksa. Their "green fish" (direct translated from penang local hokkien) is our Indian Rojak.
But 1 thing for sure, you will fall in love with Bukit Mertajam food, that is its low price yet very tasty! For example is this chicken rice, together with a lot of minced meat, priced only RM2.80!
This portion of Mi Tai Pak , for only RM2 (at Bukit Mertajam Market)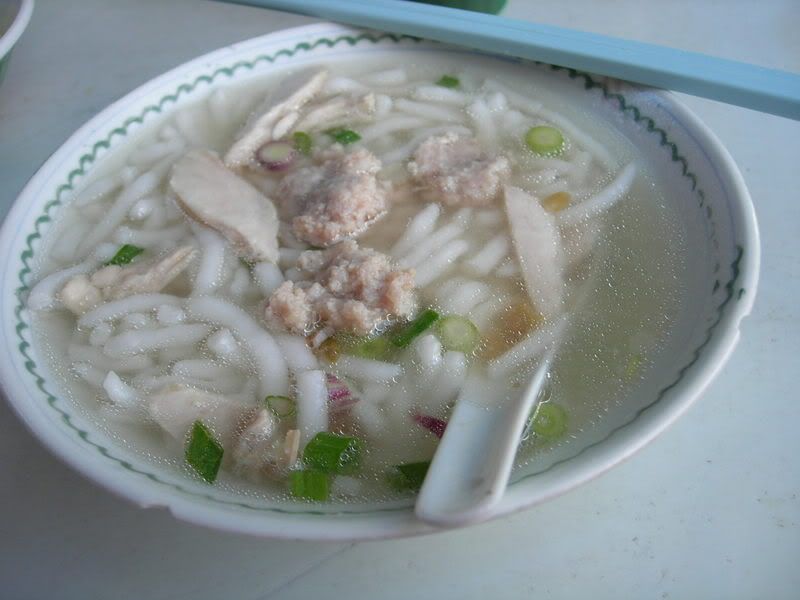 White Wanton noodle, was also RM2.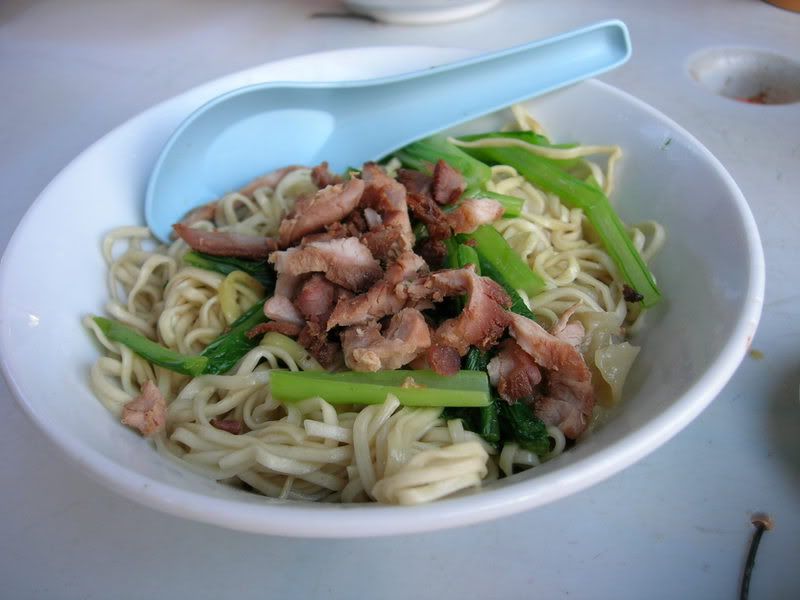 The food for the similar price, I could only find a kopitiam at Serdang New village , where the shop was having it as promotion when it newly opened! I believe sooner later, they will take down the promotion price.
And another good food in Bukit Mertajam, the Yam rice!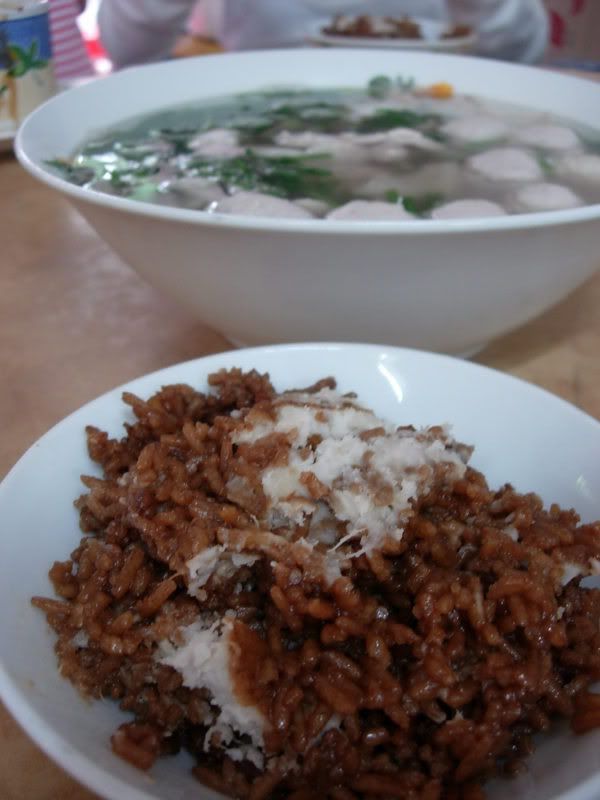 To have chance to eat this, you ought to reach the shop aroung 11.30am. Though the time is a bit awkward for me to take my lunch, but the yam rice was unbeatable super duper nice! Together with some fish balls, pork soup, everything was just nice.
Strongly recommend reader of this article to try it.
Uncle indeed a food hunter, he introduced me another food that is famous in Bukit Mertajam- A fried Kueh Tiao stall conducted by Malay hawker, which sold and specialized in only fried Kuah Tiao.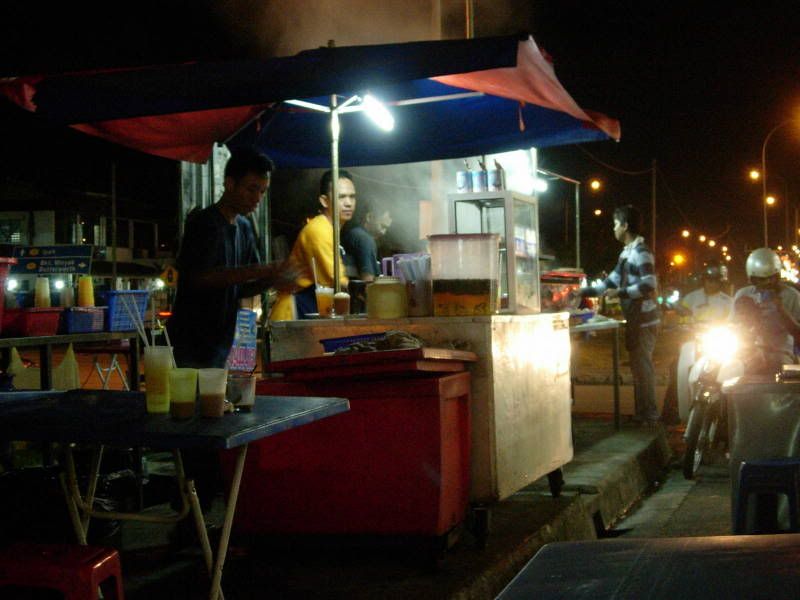 But the Kueh Tiao was priced the mid-upper range, for RM2.50 you can take a swallow of 3 times.
Yet overall, food in Bukit Mertajam is low and nice, as compared to Kuala Lumpur. The Ringgit value was bigger there than the capital.
Made me looking forward the next journey to Bukit Mertajam again!