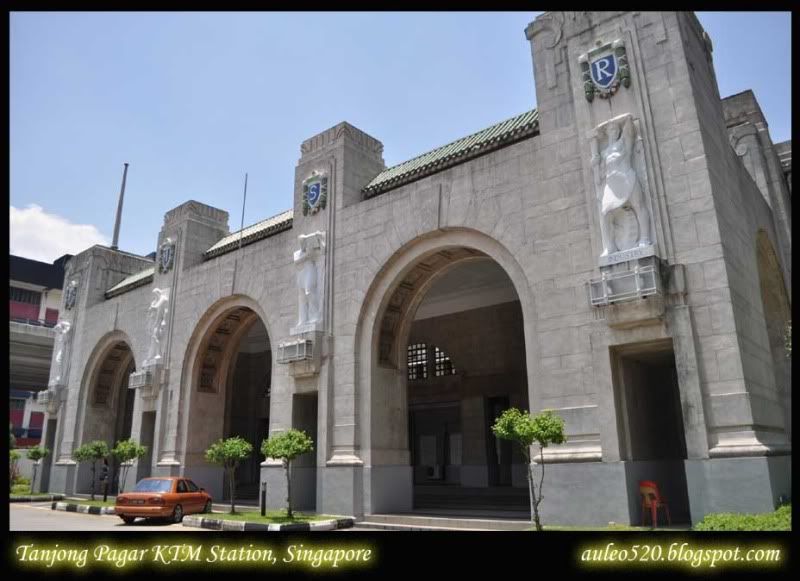 Finally the Tanjong Pagar KTM railway station had come to an conclusion- to end its mission serving KTM in this coming july 2011. After this, Malayan Rail will move its Singapore stop to the border- Woodland.
Recently Singapore government had also announced to gazette the Tanjong Pagar Railway Station as National Heritage, is it going to be some sort of Train museum?
Chinese version of this article 此文中译本
I still remember
few years back when I first took the KTM train from Kuala Lumpur to Singapore Tanjong Pagar
, I was very puzzled to see some strange things over here at this train station- where you can see Malaysian Immigration office, flag at the Singapore Land. Thus, in view of its ticking life over 3 months, I decided to come here and took some photos in memory of such a special place.
On the other hand, I read some article saying there is real Malay cuisine at Tanjong Pagar station. Since I'm kinda thirst for real-Malay spices in Singapore, my trip has made it a stone for two birds haha.