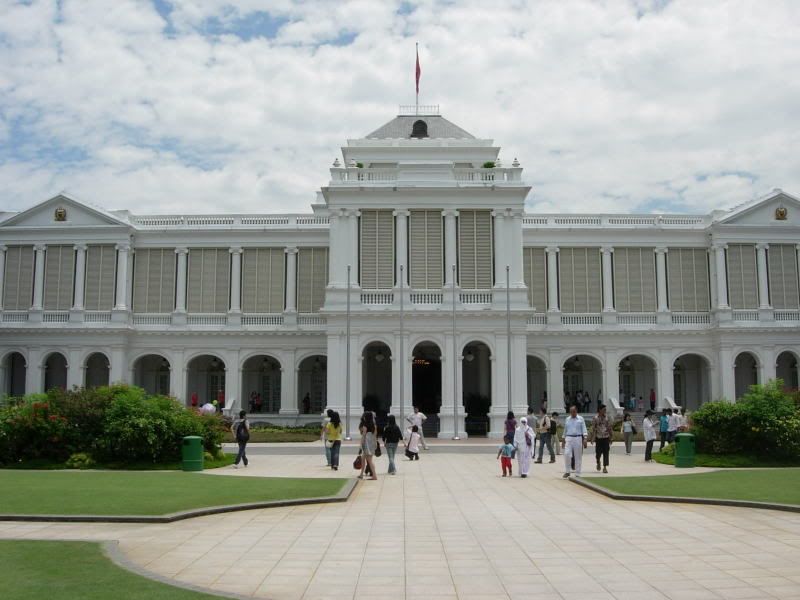 Istana- which means Palace in Malay is the Singapore President House.
The Istana Open day is opened for public only a certain days in a year- festive days of each races in Singapore- Chinese New Year, Hari Raya, Thaipusam, Singapore Natioanl day and Labour day.
For details, can refer to their website.
Since the opportunity is very rare, for sure I wouldn't let go it when I was free in Singapore.
The nearest MRT to Istana is Dhoby Gauht station, following its direction to the Exit B, crossing the Orchard Road to Plaza Singapura, and you will come to Istana.
And if you not sure the direction, by seeing this crowd, you know it right ?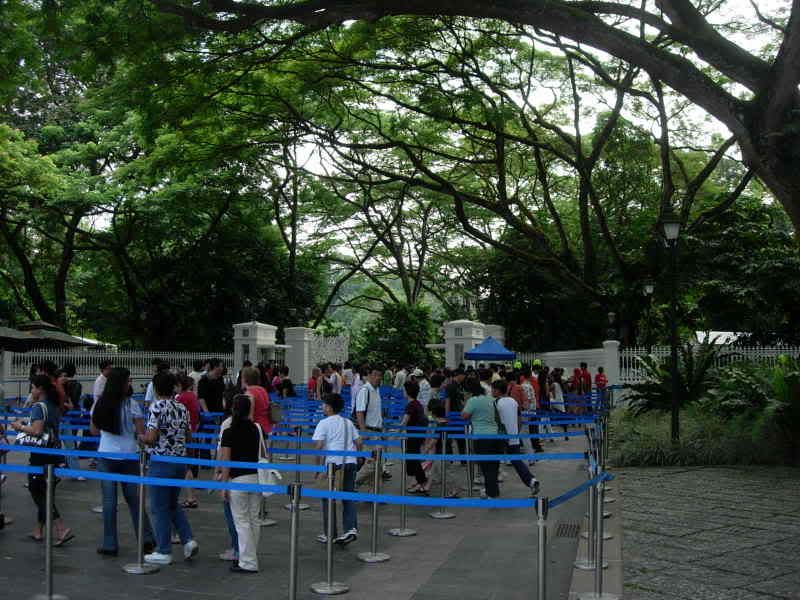 It's like a huge garden indeed, I think this matches very well the Singapore image of Oriental Garden.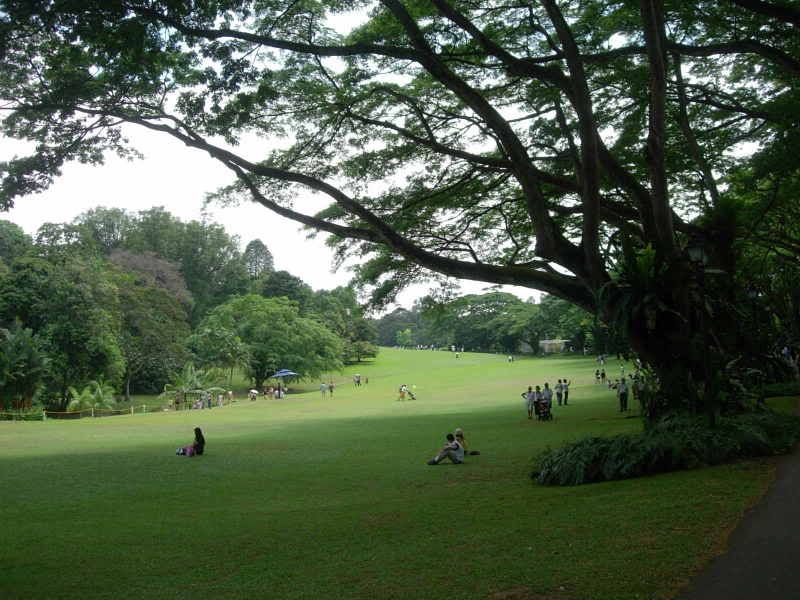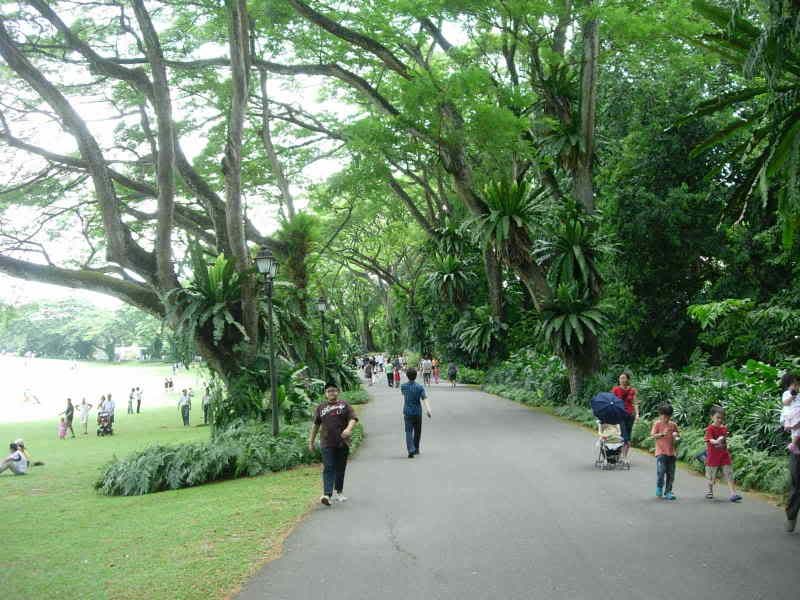 The raintrees inside the Istana is of age few decade, giving a good shade to its visitors.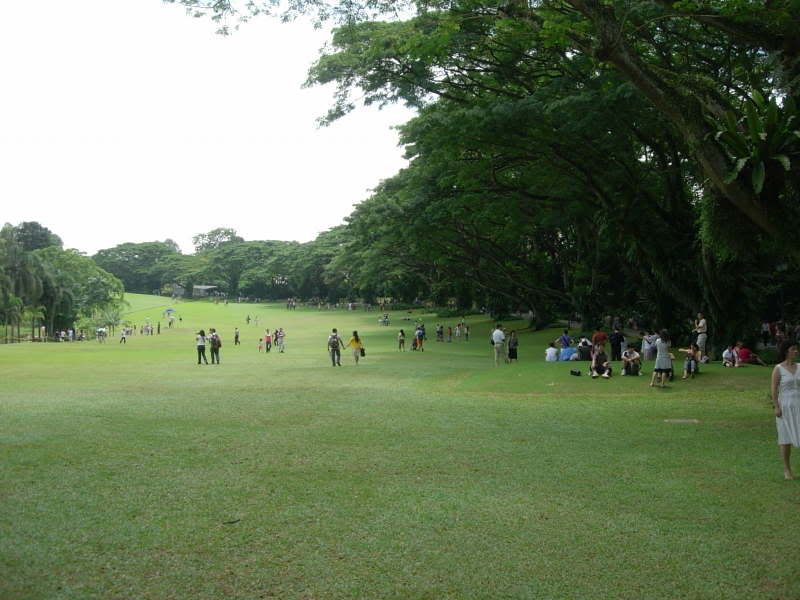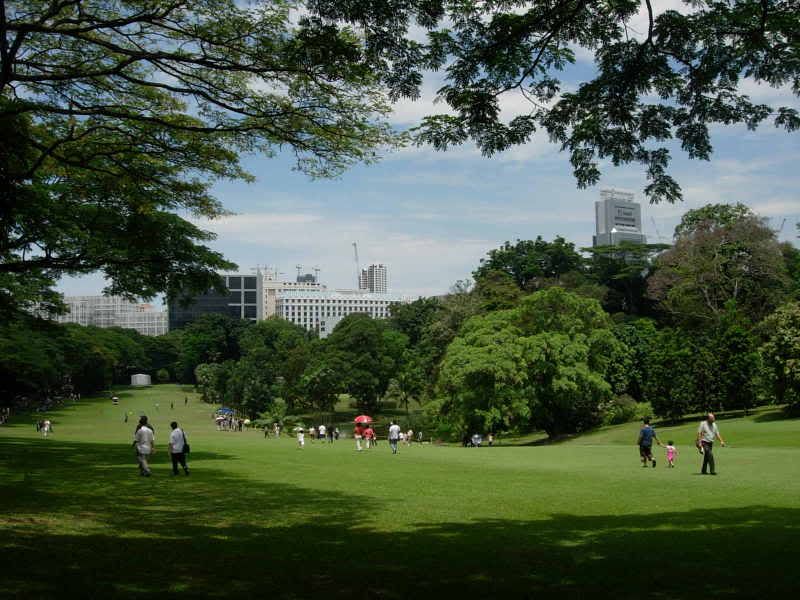 This super-sized garden do not open to the public normal day, so you can see a lot of families bringing their kids and grandparents during its open day- though it's quite suffocatingly hot.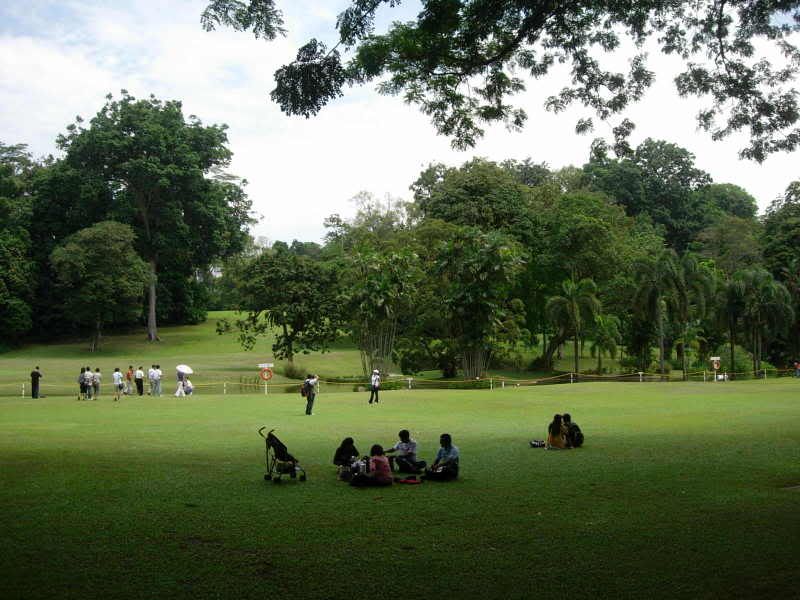 Well, if not under the tree shed, walking under the super hot sun will be a disastrous for many (although the photo quality will be better , haha)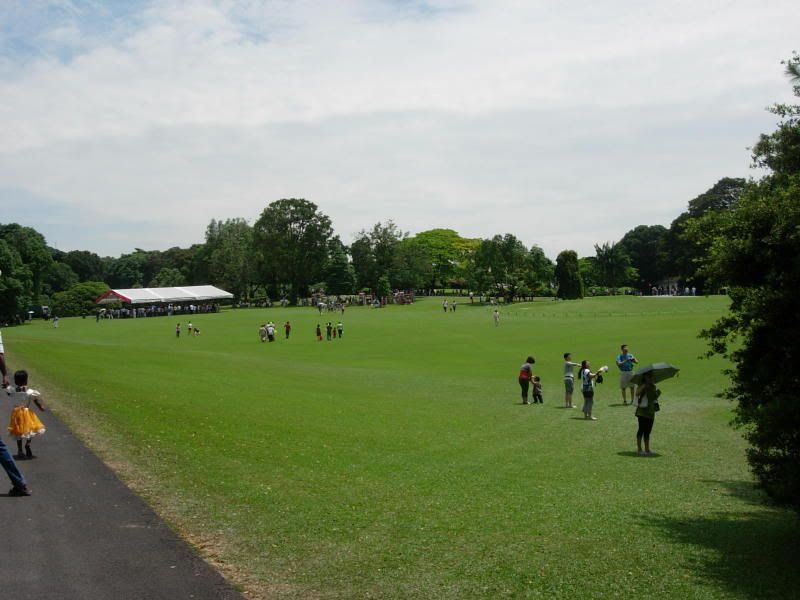 This is called Temasek House, not so sure about it function and it's not opened to the public. Just so happened that the temporary toilets located beside it.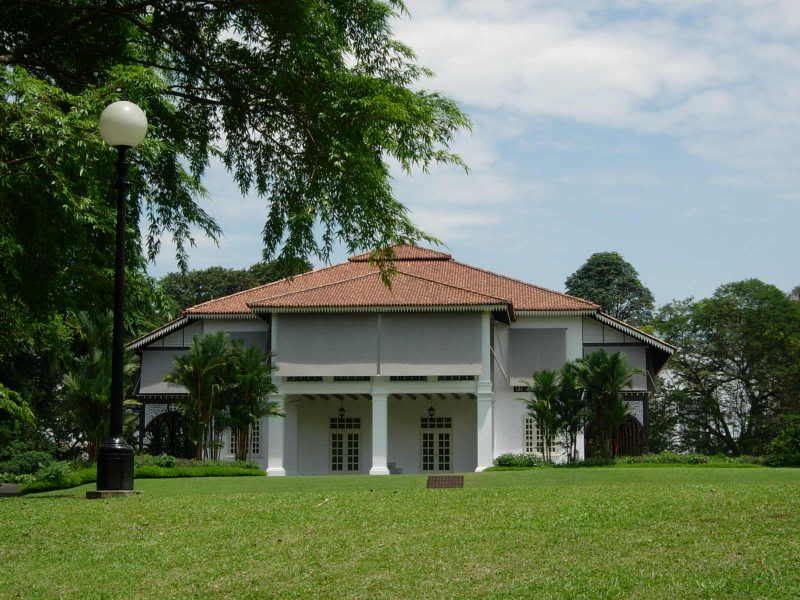 The orchestra under big hot sun, is so suffering.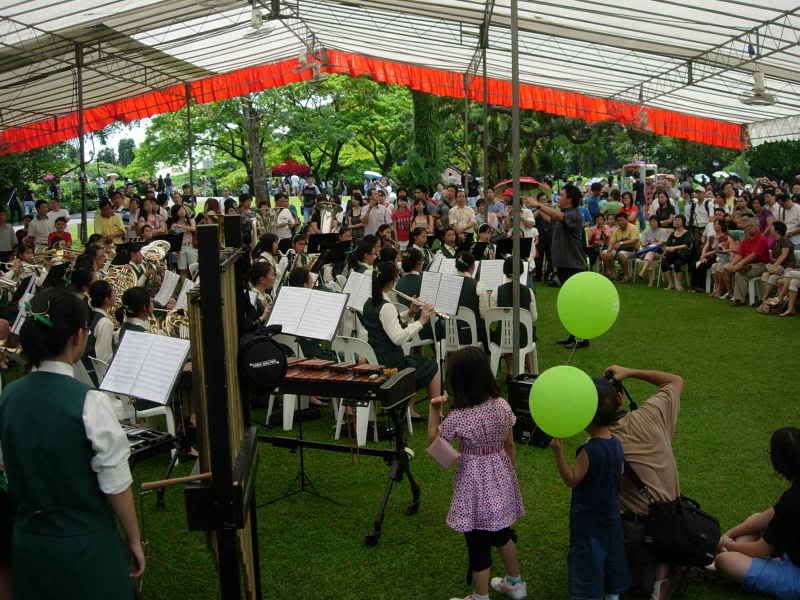 Walk a bit further up, here it come the president house, which they use it for serving the diplomat, thus inside there are a lot of precious decoration, and in order to get into the President house, you need to pay another SGD2.
It's prohibited to take photo inside, so can't share with you all: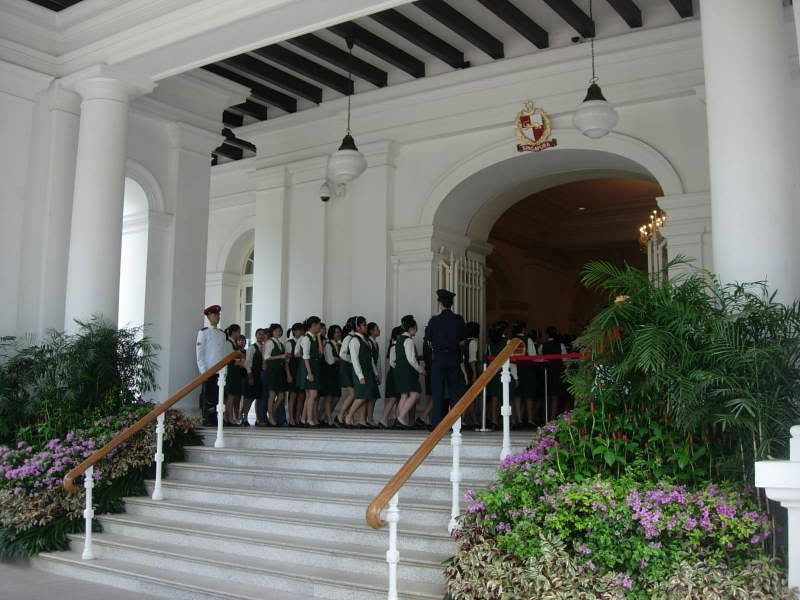 The whole Istana is full of policeman, your every movement is "under-controlled".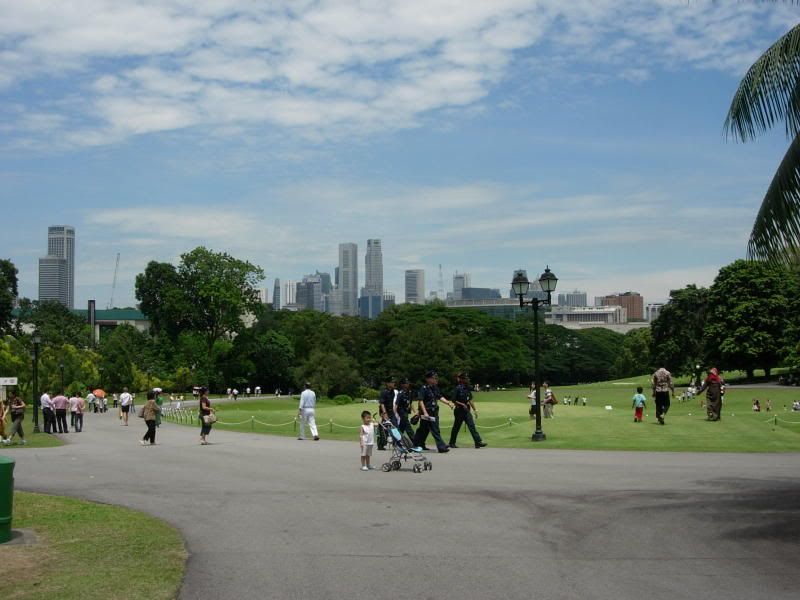 Istana also having a 9-hole golf range, can be said the only golf club in Singapore city center.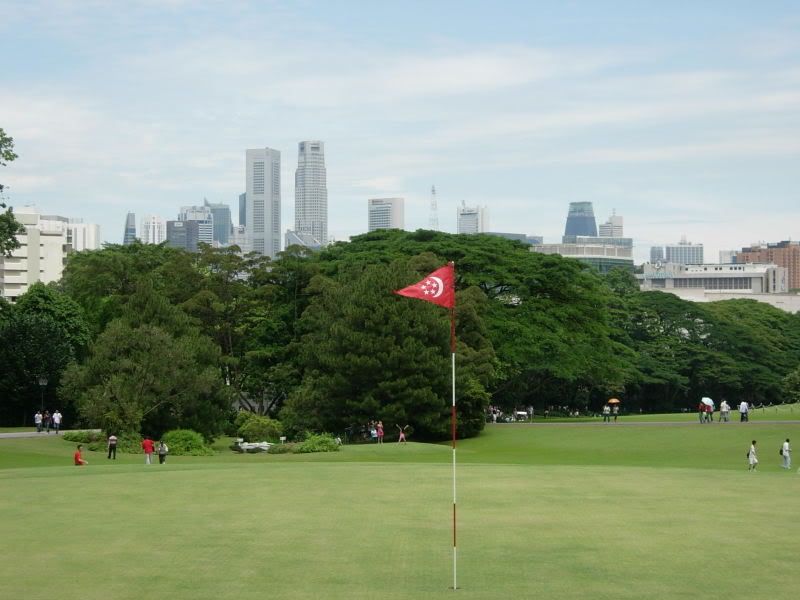 This canon is another tourist's hotspot for photo taking- it's really hot out there.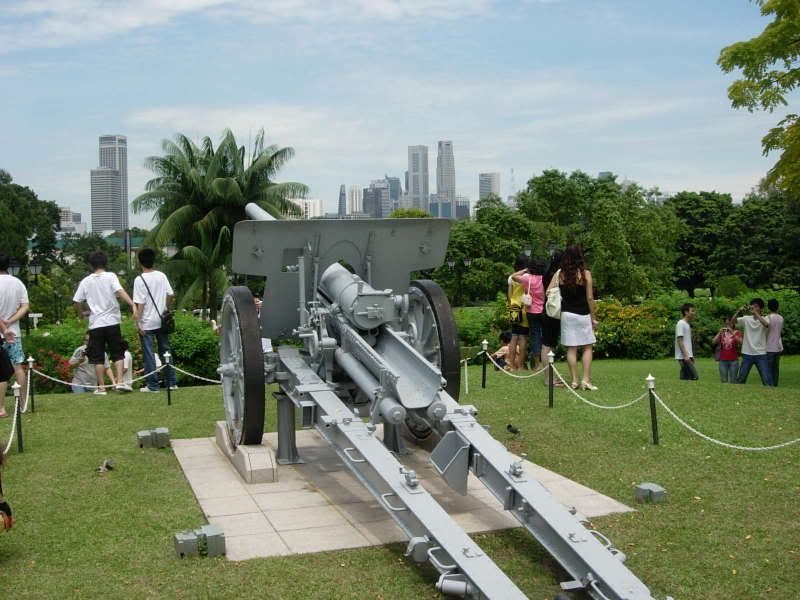 If you miss the coming open day, the next will only be 3 months later- the National day of Singapore.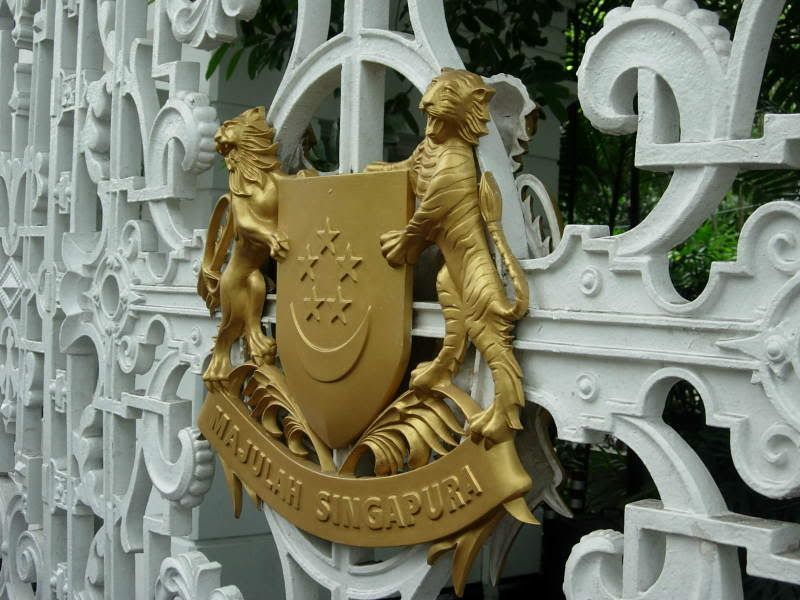 Fee:
Istana Park Entrace Fee: SGD1
President residence Entrace Fee: SGD2