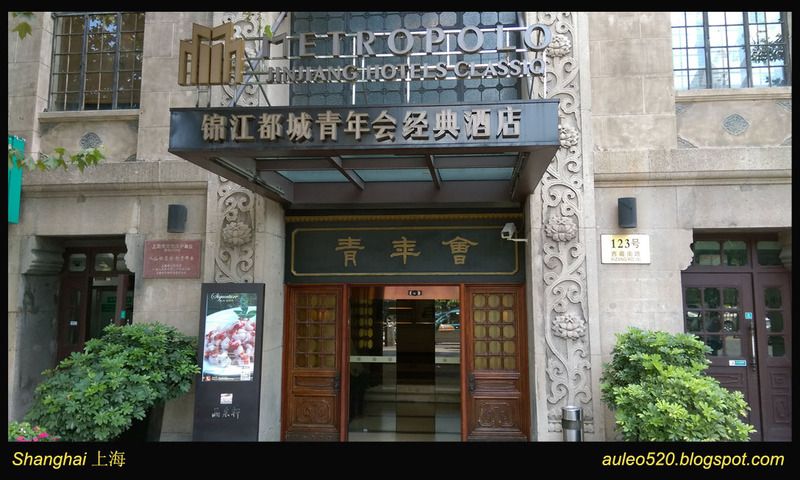 The hotel that we stayed in ShangHai is this hotel ShangHai Jinjiang Metropolo Hotel Classiq YMCA, which located at XinShiJie Station (Line 8, middle of Exit 1 & 2) Auleo knew that ShangHai is the first tier city in China- meaning the hotel accommodation wouldn't be any cheaper as expected. And friend introduced to us this hotel, after own stayed found it's worth to introduce to the readers here.
In Auleo's itinerary, we planned to go SuZhou in between , thus staying in Shanghai hotel ShangHai Jinjiang Metropolo Hotel Classiq YMCA was separated into 2 different sections, in which Auleo booked the same hotel via 2 different websites & with different price.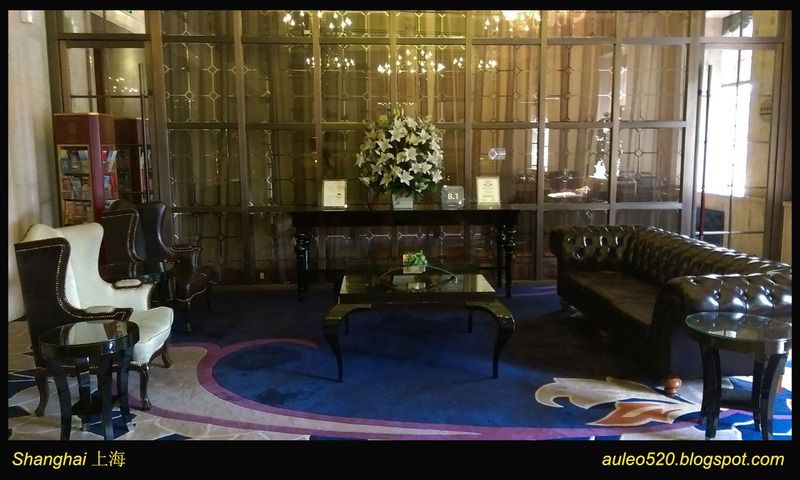 Hotel Lobby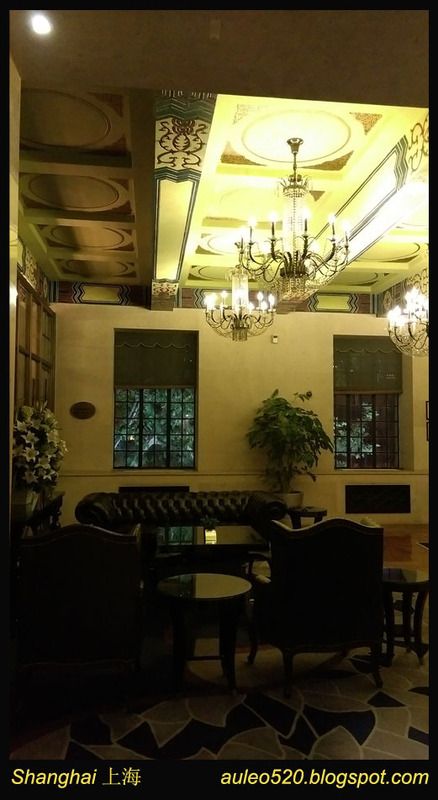 Hotel Lobby (night view)
Booked via booking.com, the room was just a normal standard room – not that big , but the advantage in this website is you do not need to pay a single cent until your time to check out. While the other booking with this hotel via Expedia.com, was charged to Auleo's credit card as soon as the bookng is made, but the good thing is with same price, the room that Auleo stayed was a bigger and better window view room (can view the main road & shopping area) If you plan for vacation in ShangHai, Auleo think there is no need to take their breakfast buffet if it's not included into the booking price. (RMB50 per pax). Instead you can pay a walk to the Yunnan South road, in which it's famous in Shanghainese local as streets of good food. For RMB20 per pax , you can get yourself a good and full meal. There's not many facilities in the hotel , its main attraction is location , location & location . From the bus stop in front of the hotel, you can go to FuZhou Road (cultural street). And there is a mail box by the road also, thus it's super convenient if you intend to post postcard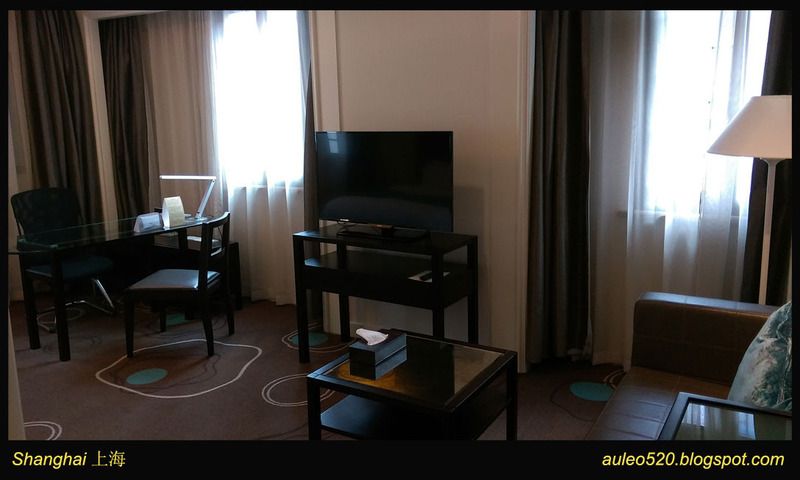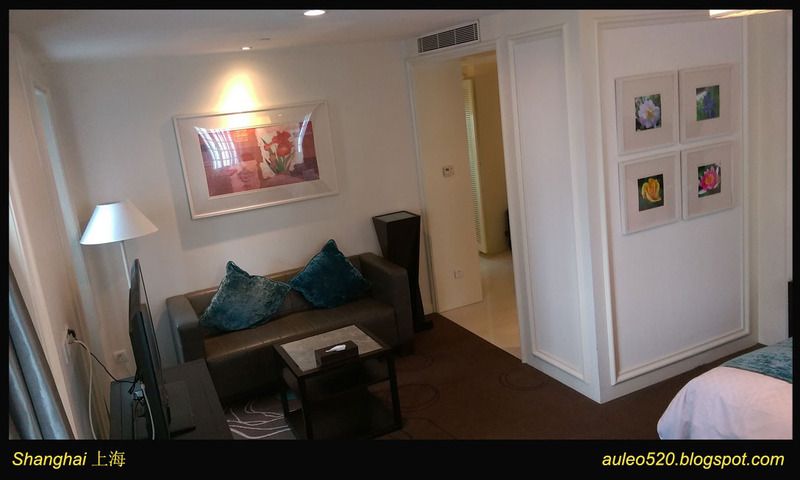 There is a small gym room at 10th floor. And a self-service laundry and dryer machine at 4th floor- need to change for special coin for service. (Auleo did not wash thus did not know its service charge), but with the machines, it will be convenient to those out for work.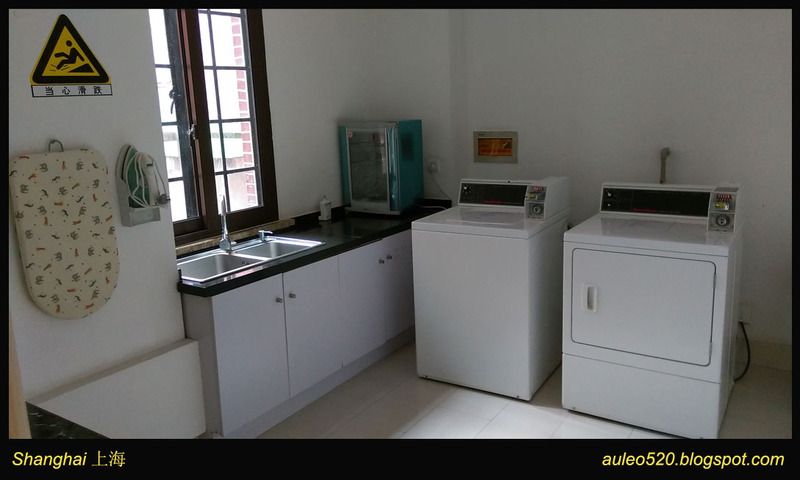 The hotel staffs are pretty friendly and decent, and pretty serious on mistakes committed by its staffs. The structure of this hotel is a bit weird, where you have to take the lift or climb to level 2 to their main lobby for check in/out. Ground floor was rented to a bank branch.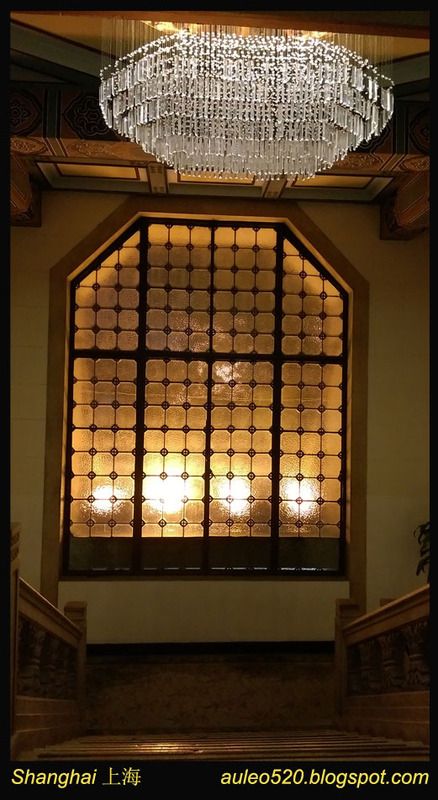 staircase from entrance to level 2 lobby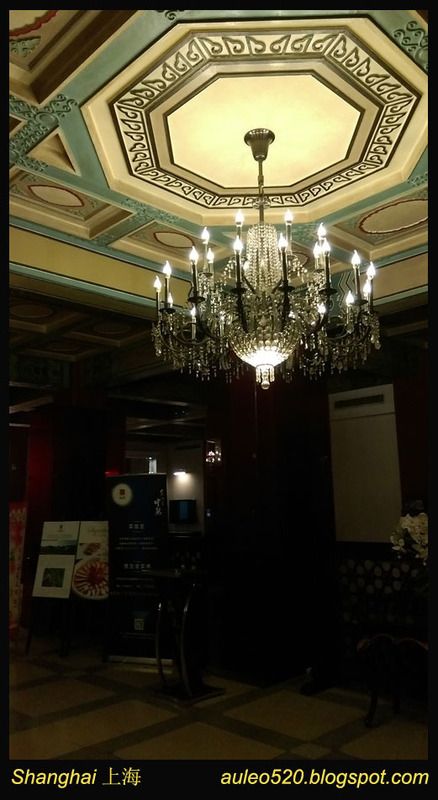 Antique
Just across the road, there is a garden opposite the hotel , and there is an open air bus terminal. You can take the direct bus from here straight to 朱家角水乡 (Zhu Jia Jiao water village) & HopOnHopOff Bus (Line 1 & 2). For 朱家角(Zhu Jia Jiao water village), do look for the bus with label "沪朱高速专线" (ShangHai-ZhuJia Jiao Expressway special bus)- If not mistaken, there is no English on the bus display, do ask for assistance from the bus conductor there. From hotel to the Shopping mall street - 淮海中路 Huai Hai Middle road is just some 100meter away only. XinTianDi 新天地 also some 10+ minutes walking distance only.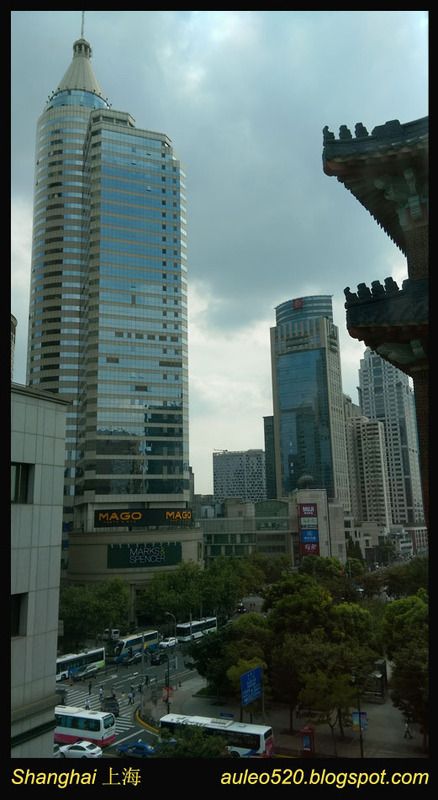 The window view from room towards shopping mall area
Conclusion is Auleo recommend to take the hotel , its location simply too good and convenient!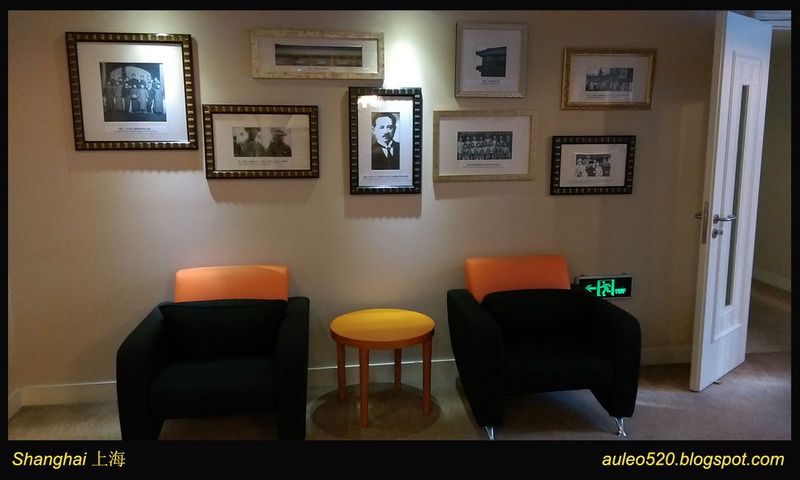 Some photos on hotel building history ,outside the level 4 self-service laundry room