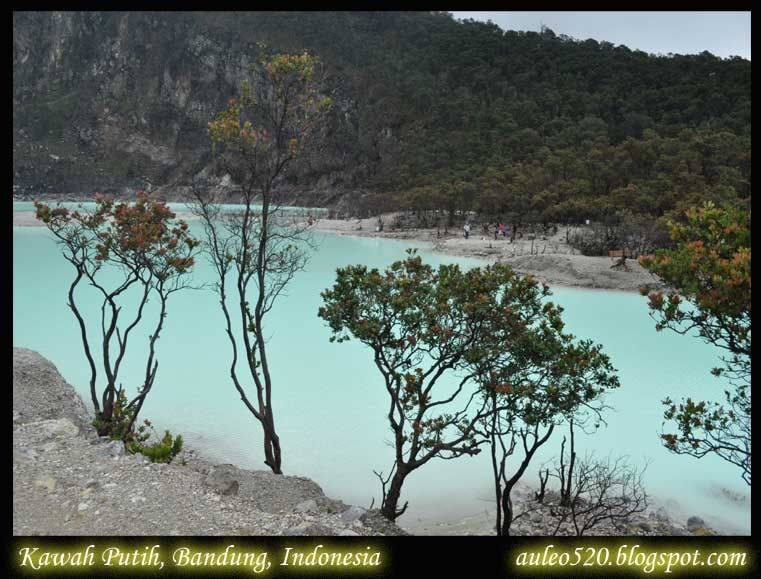 When you travel to Bandung, other than shopping trips, the famous journeys are always included those volcano and hotspring etc nature beauty scenes. And it's divided into sound and north bound trip.
Chinese version of this article 此文中译文
And we had chosen the sound bound (to be precise, it's south west )trip, as we read from Lonely Planet that the scenery for sound bound is richer in diversity and less crowd has been flown there, so I thought it should be "more nature" a bit
It was the rainy season in Bandung end of March, so our first spot definitely be the main area- Kawah Putih, the White crater.
Kawah Putih,distanced around 50km away from Bandung town, but to travel from Bandung city to here took around 2 hours, thanks to the bad-conditioned Indonesia roads- huge amount of people, car and bumpy road, limited the travel speed.
Our 1st challenge came when we reached to the Kawah Putih Ticket selling booth. Initially we planned to take Angkot to the Kawah Putih Peak, but the day we were there was a Thursday with only few tourists. If wish to reach the peak with little money , then gotta wait for the Angkot to fill up all 13 passengers then only the drivers would depart. (Angkot fare 20000IDR)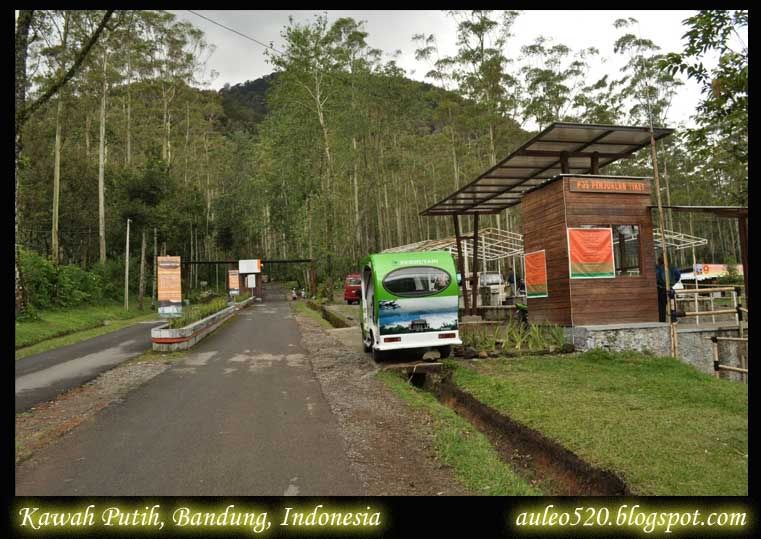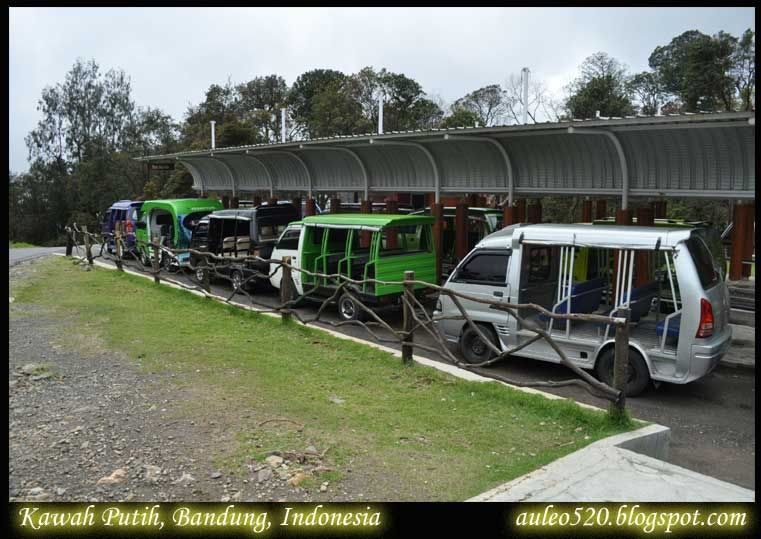 Due to the fact that it seemed going to rain, thus left us with no more choice but to take our own rented car to the peak , and it costs us some 150,000IDR (if were to book an empty Angkot, it costs 120,000)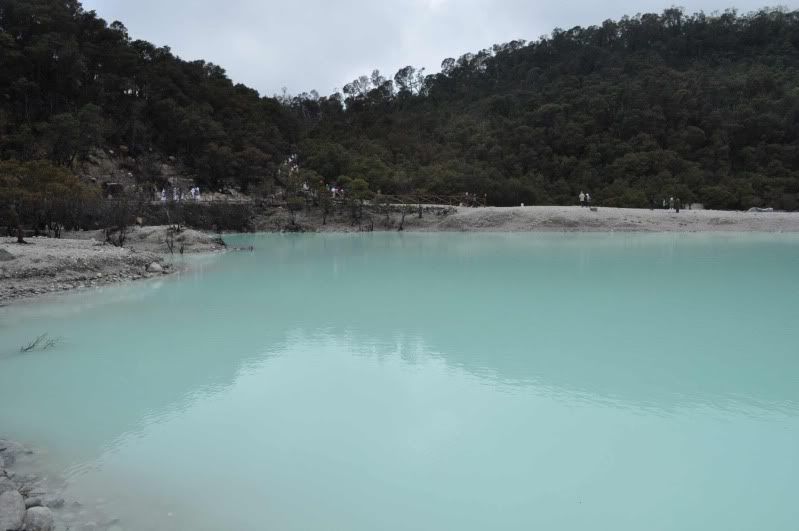 Friends who plan to visit volcano is best to prepare your own face mask, although there were always some vendors there asking if you were to buy from them (2 for 5000IDR)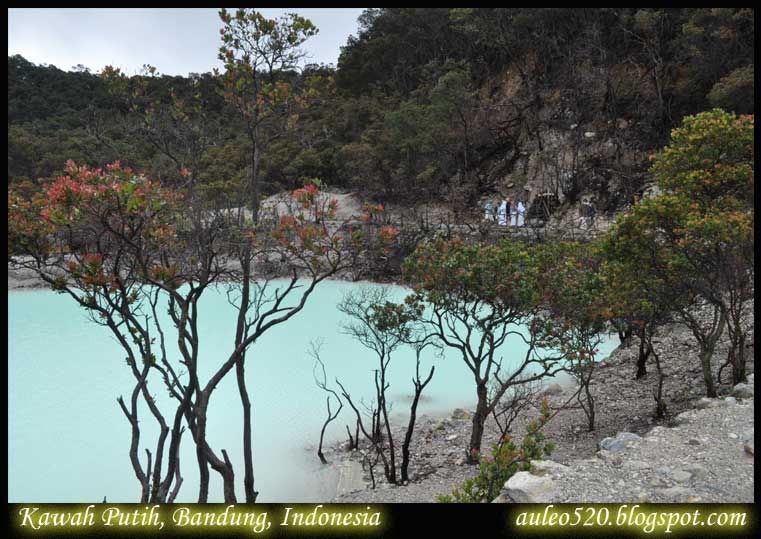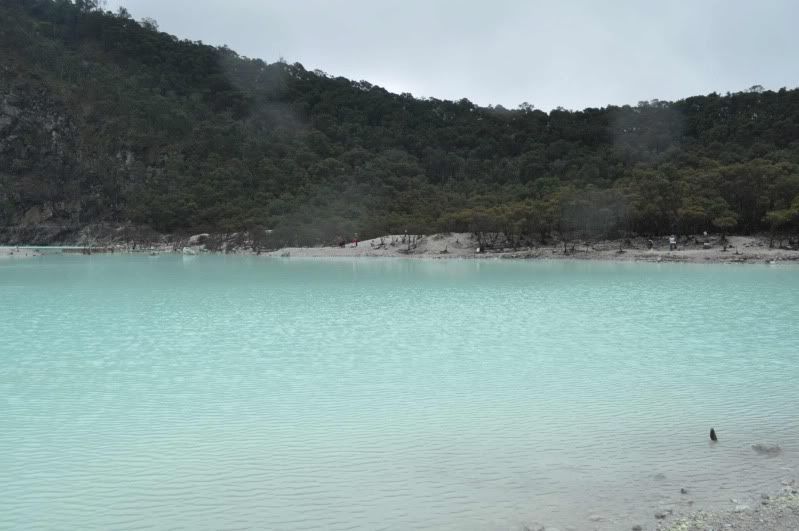 Kawah Putih area is not very big, but I do think the special in it is the blueish water, especially under hot sun, the scenery simply just magnificently stunning (Oh ya, the weather changes rapidly on the peak, when we thought it'd gonna rain soon, suddenly just became under hot sun)
Kawah Putih is also a popular hotspot for Indonesian wedding photos taking, but I think the entrance fee is way too expensive! They charge the wedding couple 350,000IDR per car !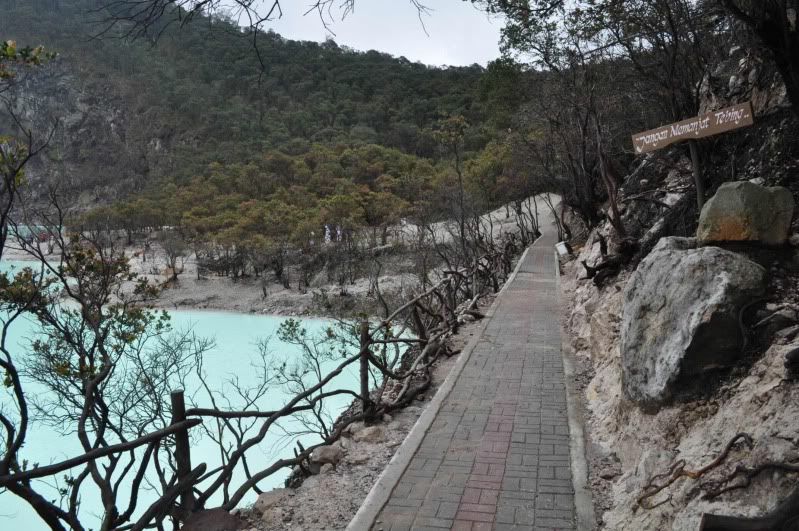 There is a warning board that suggest tourist to remain at Kawah Putih for merely 15min, as it's fully of sulphuric smile in the air, where it could cause dizziness (but it depends on the wind flow too ). If were to wear the face mask, I believe normally people would stay for some 30min.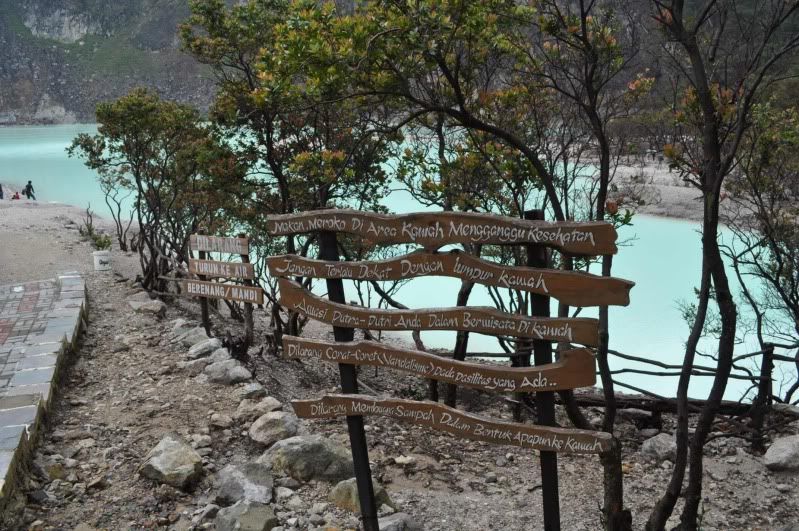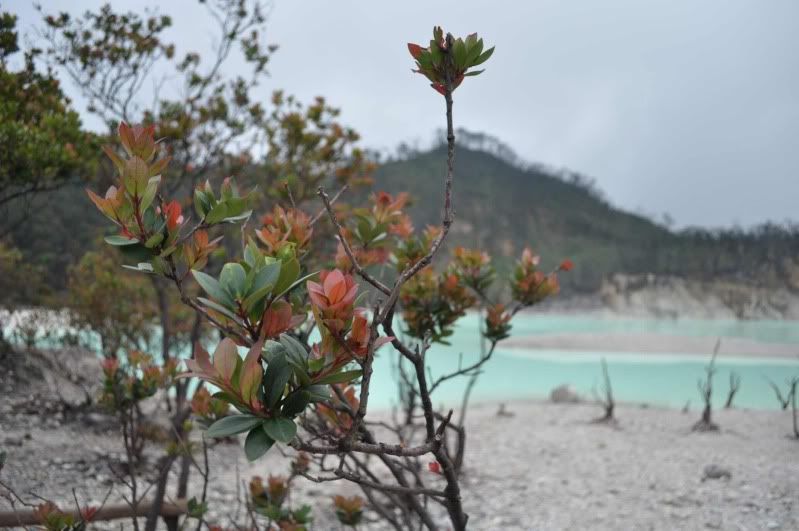 How to go there?
The best for sure by renting a car, but if you prefer to go by public transport, according to the Indonesian travel blog that I read, you can take a bus to Ciwidey, and then from there, take a Ciwidey-Patenggang Angkot. Alight where you see the Kawah Putih Welcome billboard.
I personally did see Ciwidey-Patenggang Angkot exist on the road , but bus from Bandung to Ciwidey it was not appeared during my journey, and I had a feeling that seems I had never seen a single bus on the road……
Fee and fare:
Entrance ticket: 12,500 IDR
Private car:150,000IDR
Angkot(shuttle van): 27,500 IDR
Wedding photo car:350,000 IDR