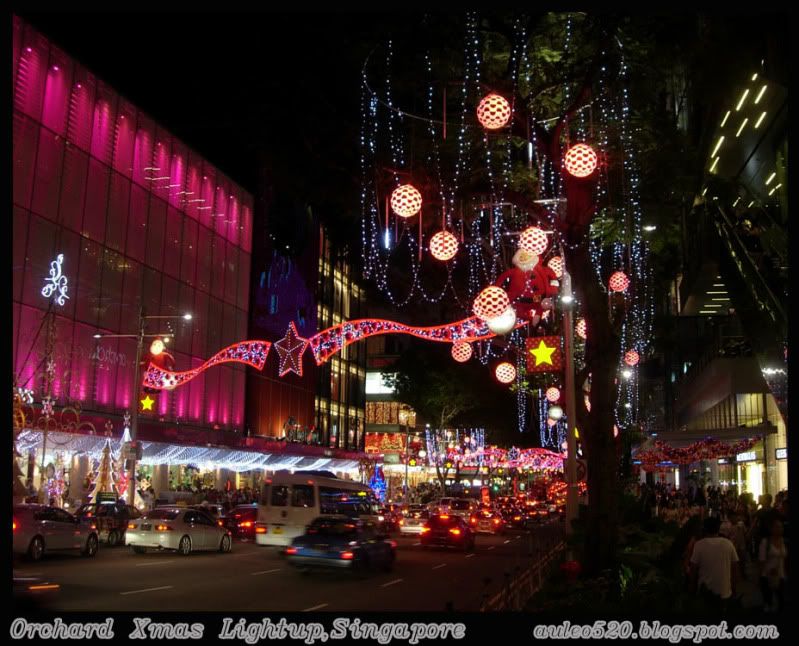 I remember last year 2008 christmas lighting in Orchard Road was pretty discouraged. So I had so mood to help promoting it via my blog. I can still remember the time when the world economy was still in unsure situation, nobody can tell if tomorrow would get sacked.everyone lived in worry. Singapore economy which relied a lot on exports was so badly hit.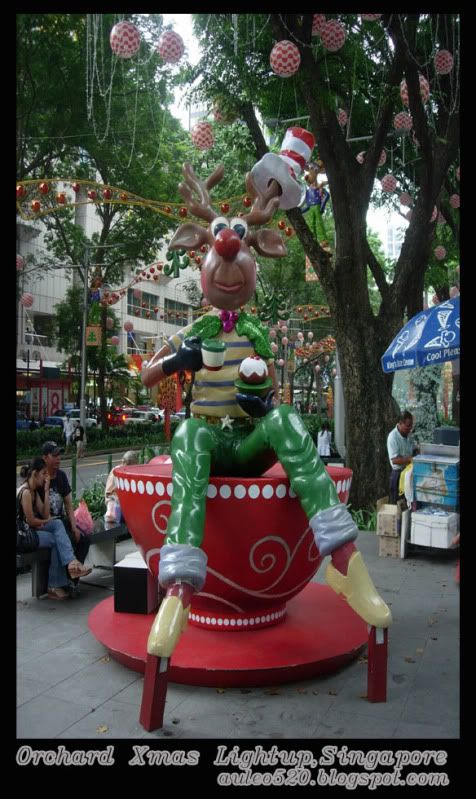 This year, the world economy has shown a recovery sign, thus Singapore government also resharpen its annual eye ball attraction, and the measures taken was so tremendous, even better than
the year 2007
This year title is Christmas All Decked Out, all the reindeers went for vacations, on shopping tour at Orchard Road Singapore and let the tourists to take their photos.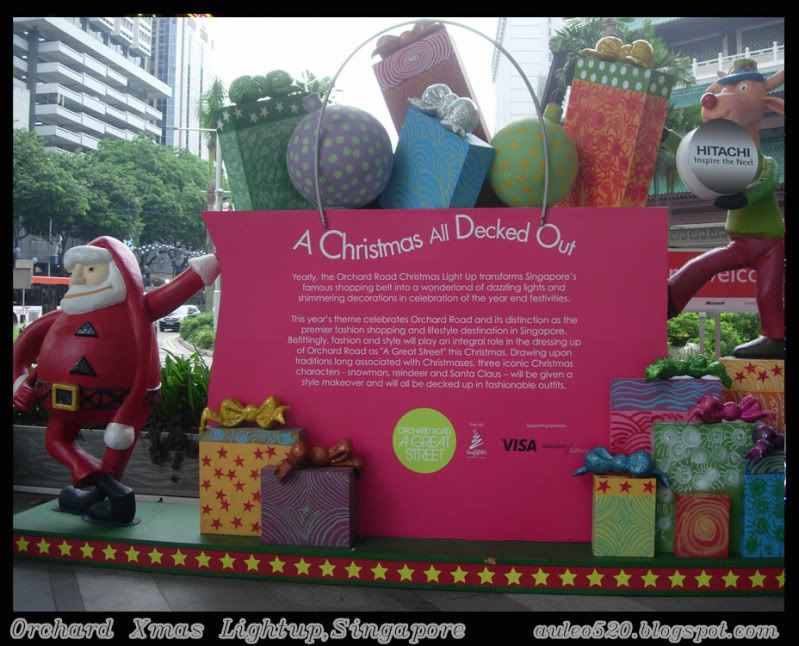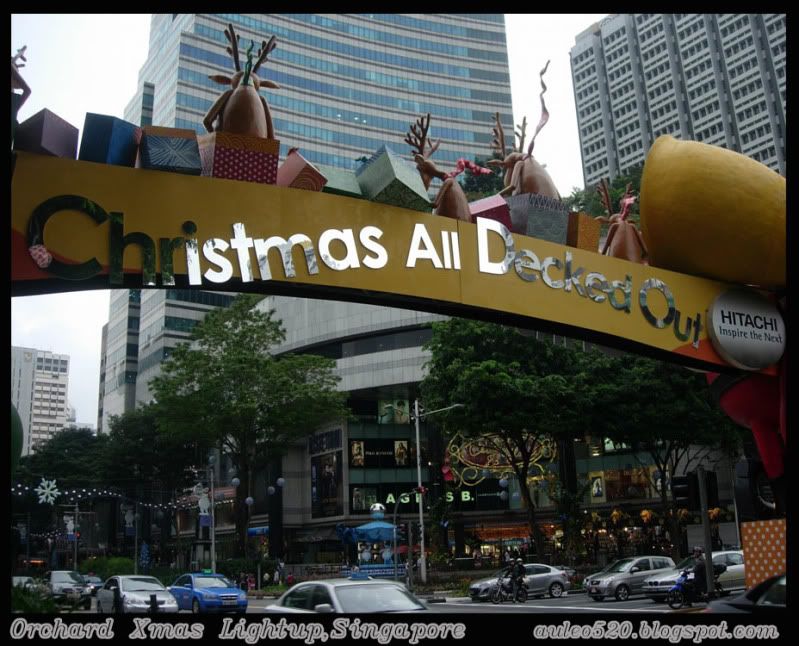 Some reindeers even went dancing on the Orchard road main avenue!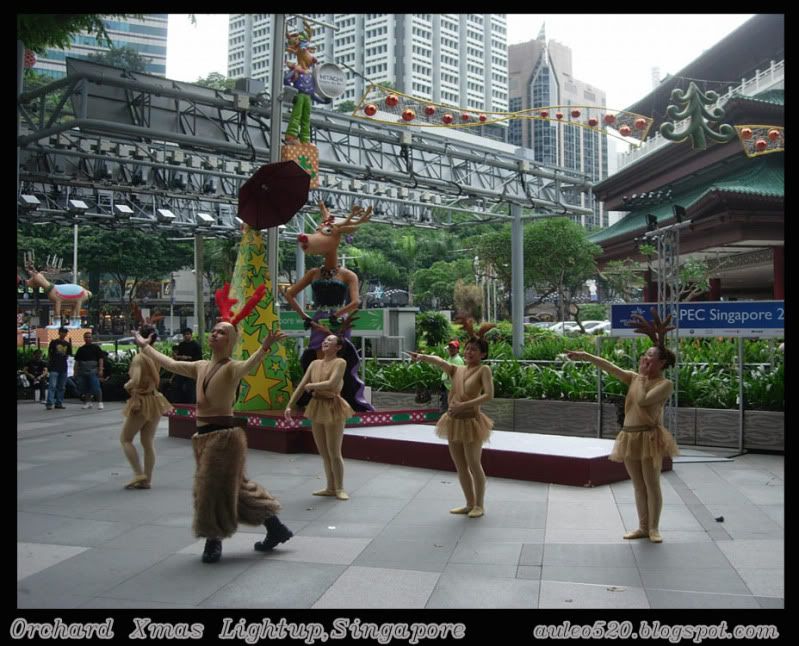 Together with the APEC Summit , this year Orchard Road Lightup again adjusted to start on an earlier date, I feel the lightup every year earlier and earlier. Singapore government is doing their full turbo for maximizing the profit making period.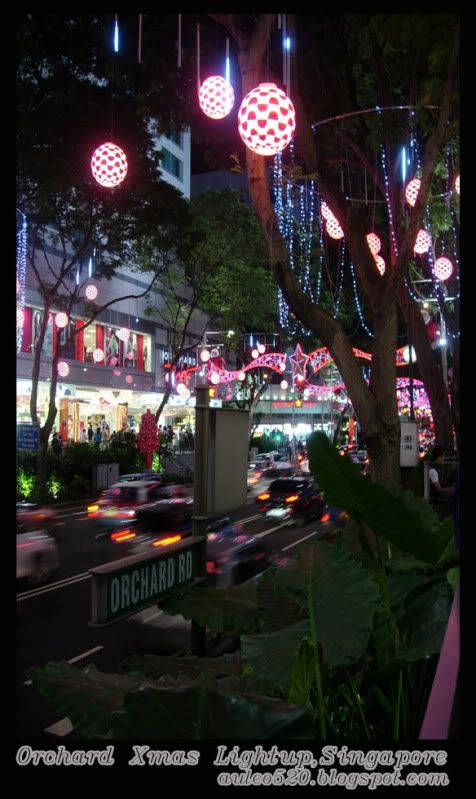 I remember last time november when I was working in Kuala Lumpur, I told my colleagues that I was going for Christmas lightup in Singapore. Every one of them didn't believe it and kept saying I was going there for interview..
After the renovation, the Orchard Road is more comfortable to do shopping and sightseeing as the authority had widen the pedestrian way. Additional to that, the 2 newly-opened shopping mall- Orchard Central and ION Orchard, together with some 20 other malls, Orchard Road can really make you shop-till-you-drop.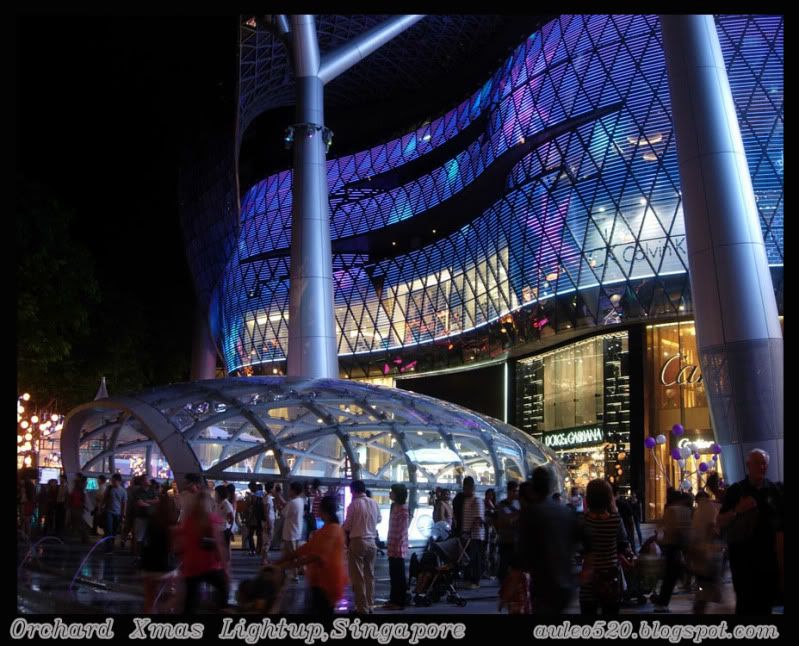 Different road segment lighted up with different colors of light, while the one with most people hang-around –the Orchard MRT station exit area, is with a common orange light, a bit weak , I can say.I prefer the blue light area.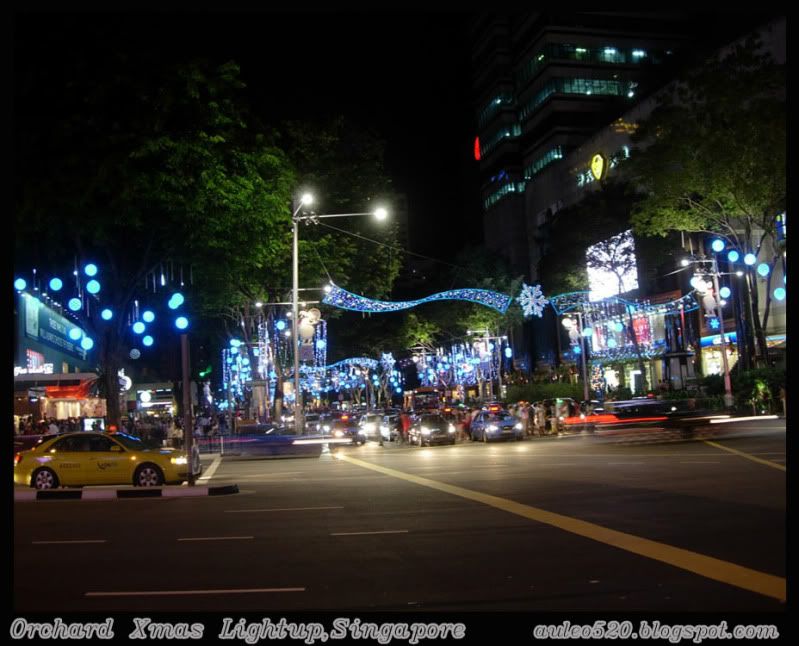 Personal preference is opt for Orchard Central, because its spacious shopping area, superb design of building architect, lift, sky-garden, makes it one of its kind and stand out from the malls in Orchard Road. I strongly recommend friends to come here to have a look, the picture below is taken from Orchard Central to the Orchard main avenue.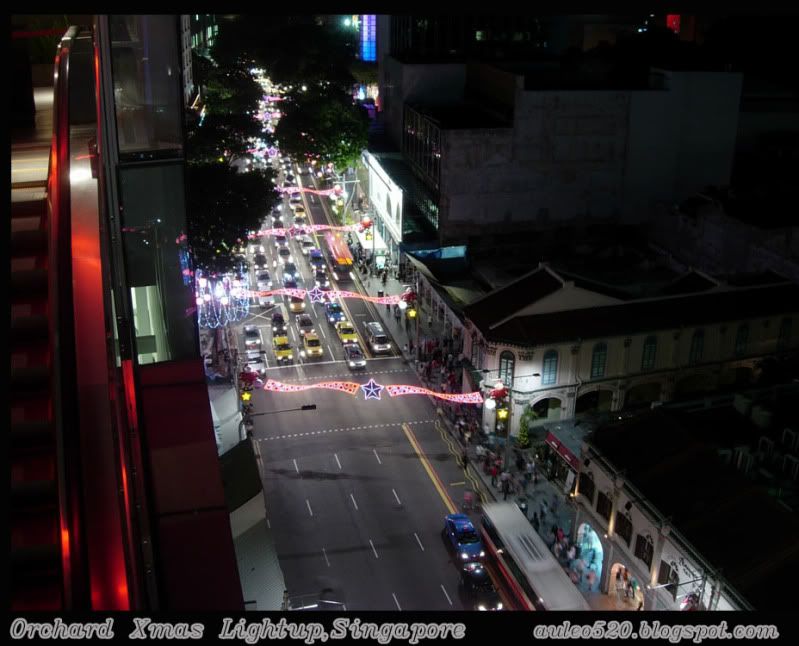 For delicious food at Orchard Road, I would like recommend everyone this Indonesian Restaurant in Lucky Plaza- The Ayam Penyet Ria. They have 2 branches in the same Lucky Plaza, here you can see how popular is this Ayam Penyet. Their sambal chili I think is the best chili I could find in the whole Singapore! But please take into account it's real spicy , please order cold water before you consume any.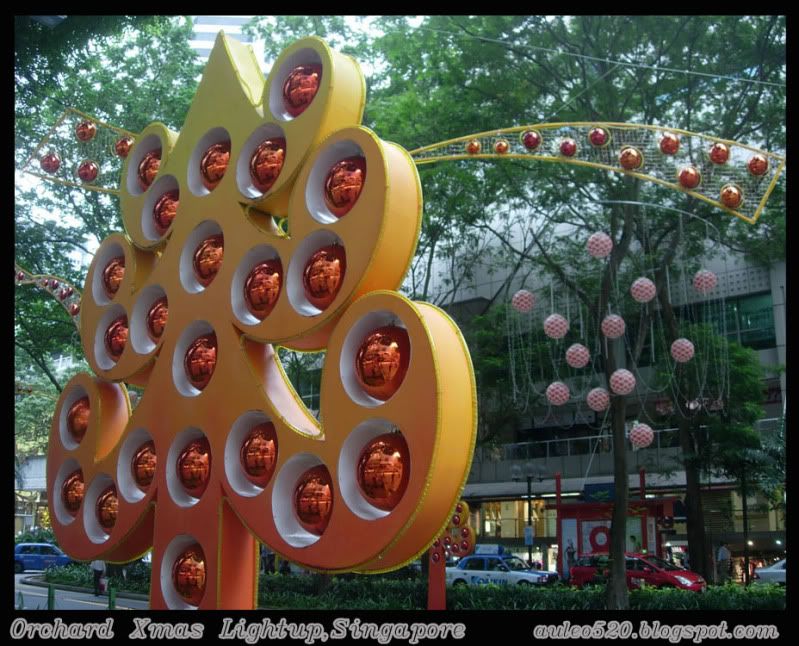 And for your info, Lucky Plaza is a popular gather point for working Philippinos in Singapore. Thus it is having the name –Little Philippines. And if you would like to do currency exchange when you shop in Orchard Road, here you can find the best rate throughout the whole Orchard Road. (I mean in orchard road area ya)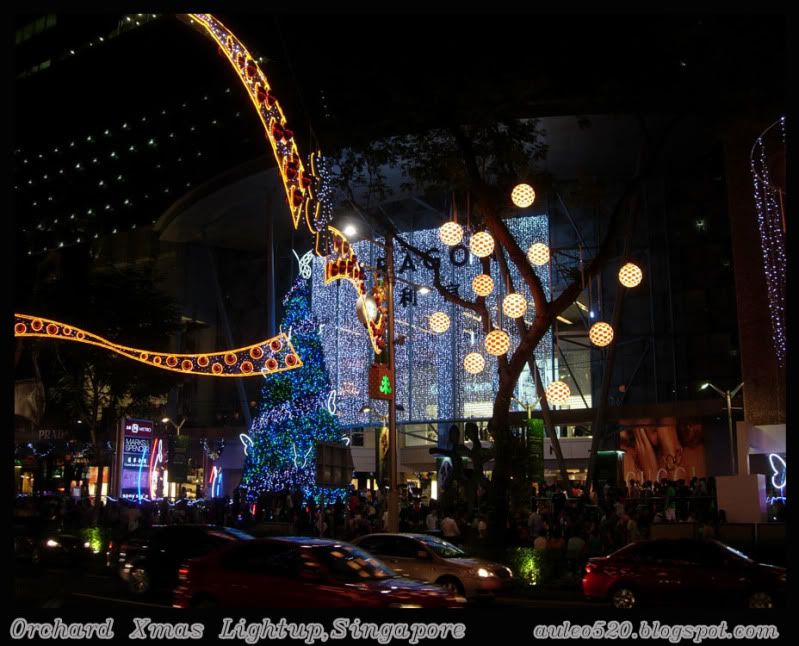 If you were to plan to spend your Christmas in Singapore the tropic country's celebration, kindly be reminded that you could use your passport to claim your FREE hypo bus at the counter beside the Singapore Tourism Board, Orchard Branch.
This must not be missed, as Singapore has nothing free but this!
There are a lot street performers along Orchard Road, quite high standard performance. And some students singing the Christmas Carol. I believe you can feel the warmth and merry Christmas.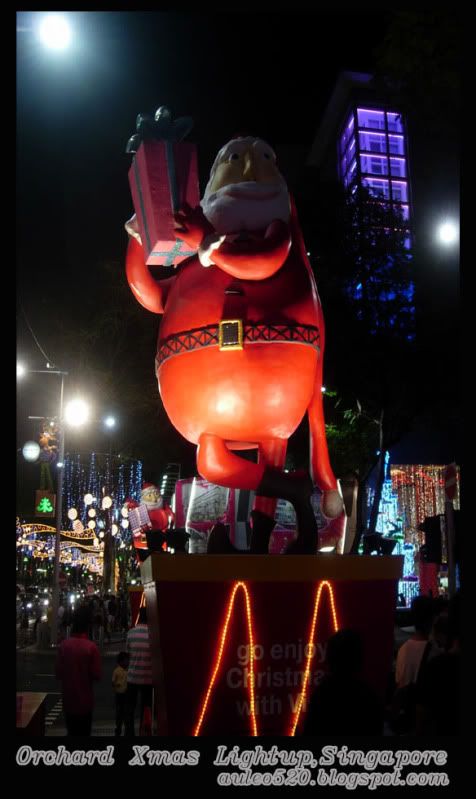 This is the Tang, who often won the prize of design. But this year their topic is glamorous inner beauty show, a bit strange….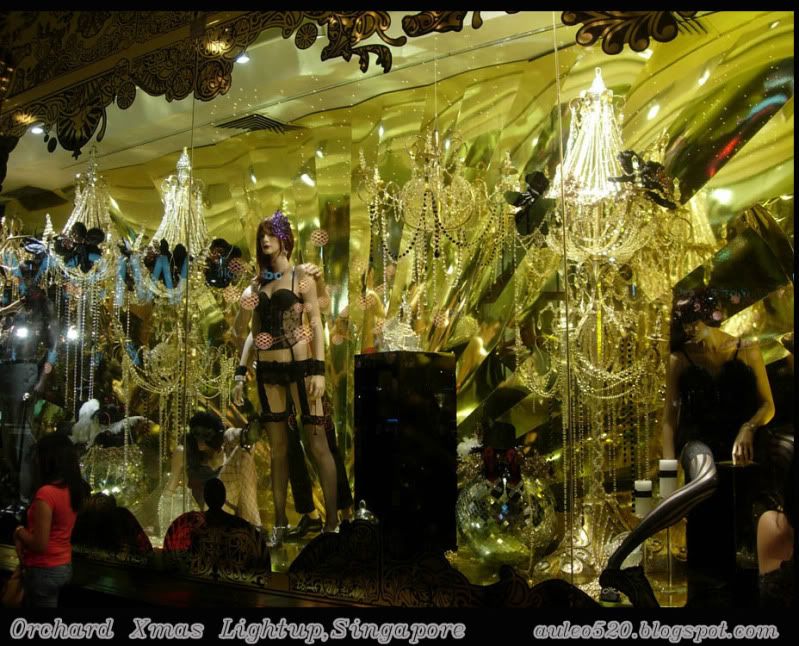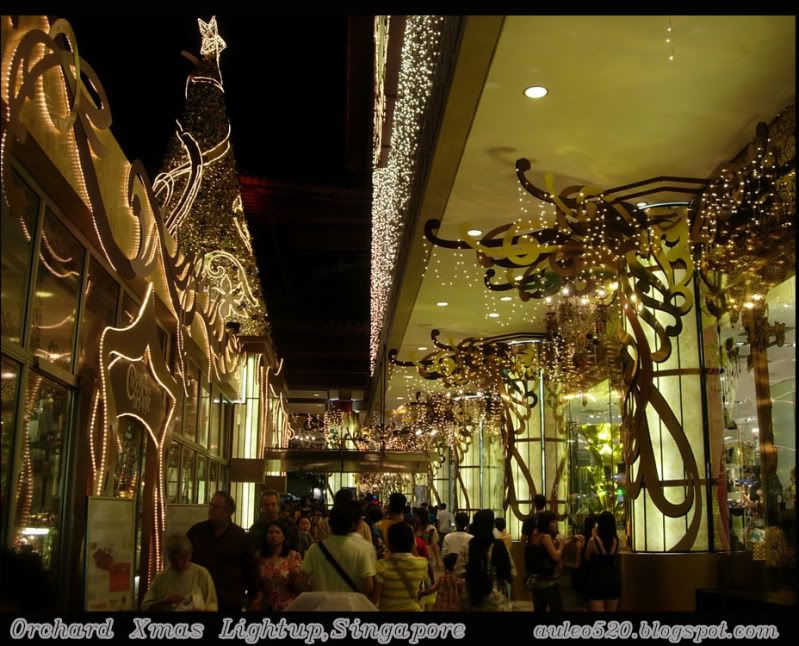 Recommendation on Orchard Road Lighting route:
Take MRT to Somerset station, which is the center part of Orchard Road. There lies the new Orchard Central Shopping Mall, spend a meal there. Remember to go up to its rooftop garden.
From Orchard Central, can walk up all the way up to Ion Orchard, another newly opened shopping mall, a very very very high class =very very very expensive mall. Not suitable for us to do shopping.
If your leg turbo and withstand it, you can even take MRT to the Dhoby Gauht Station , which is the end of Orchard Road, and walked way up to ION Orchard.