Land size of Singapore is very small, but its government had tried their best to give others an impression that it's very spacious with a lot of greenery scenes –everywhere big raintrees, everywhere gardens can be found-at least I feel so.
And there is this new attraction-Henderson Waves in one of the Singapore gardens being opened to public not quite long ago.
此文中译版 Chinese version of this article
Chinese version of this article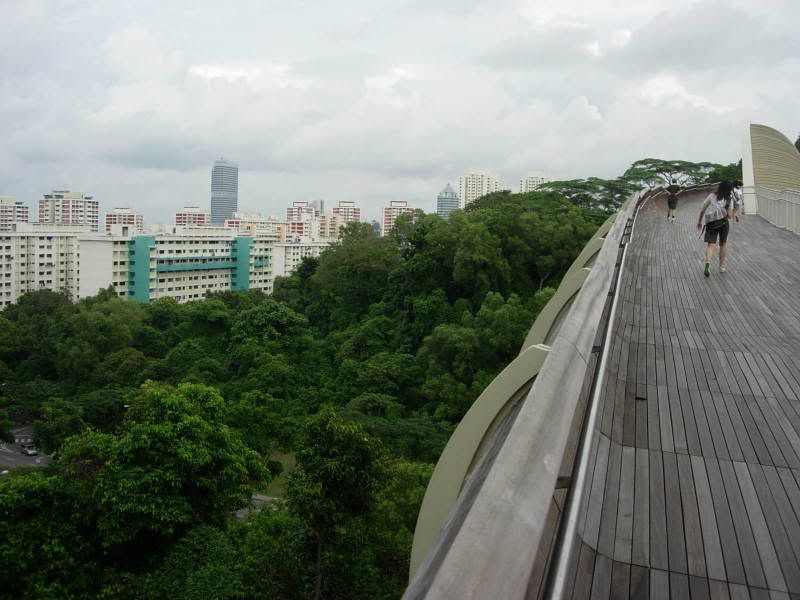 The main function of this Henderson Waves is to connect the 2 parks aparted by the busy road. These 2 parks are Mount Faber Park and Telok Blangah Hill Park which located near to the Vivocity shopping mall at the south.
But what makes a difference is Singapore government's
ability to sell
is so impressive, where they built this linkage bridge so high, with about 7 to 8 floors high.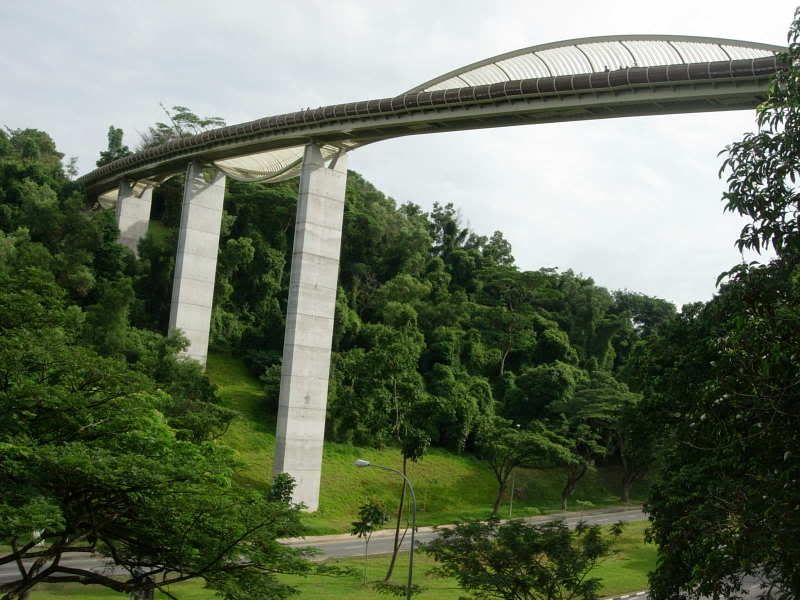 And in a style of wave!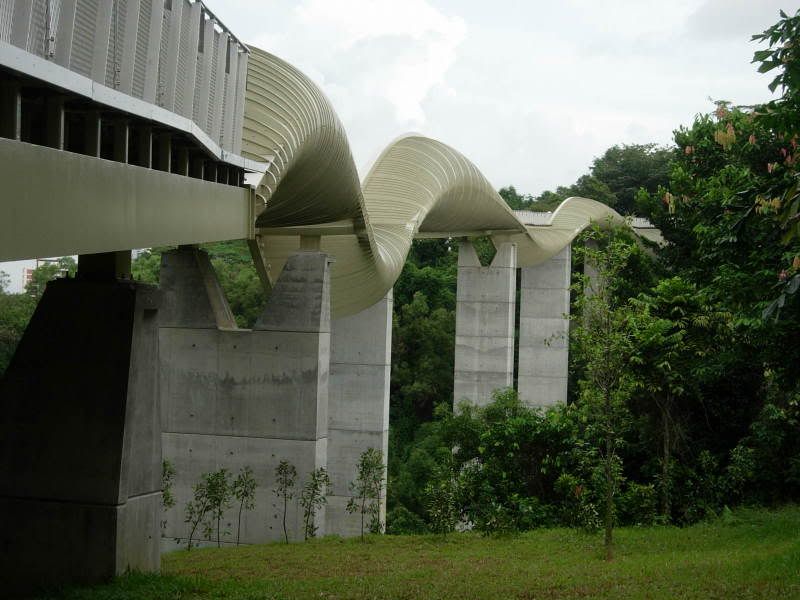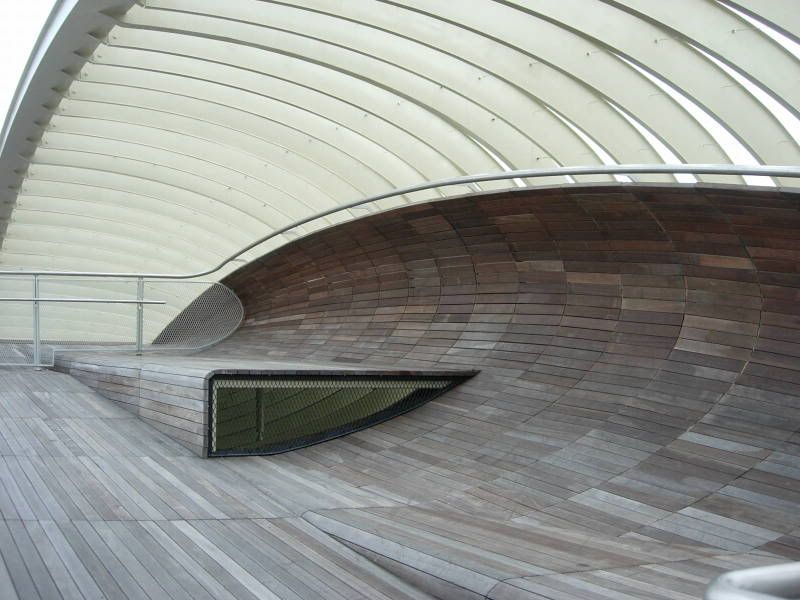 The wooden track on the bridge enclave the height level you were at the moment.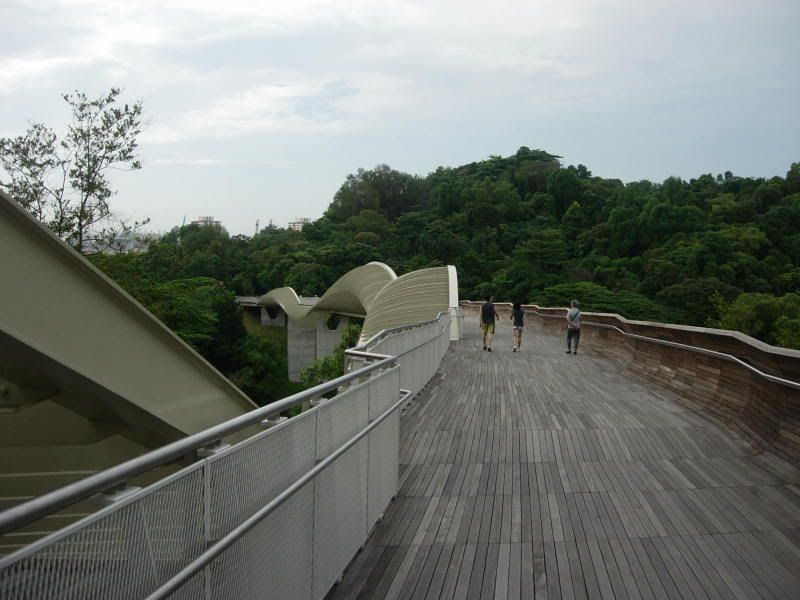 And it's not exaggerate to say " I can see the harbour far far away !"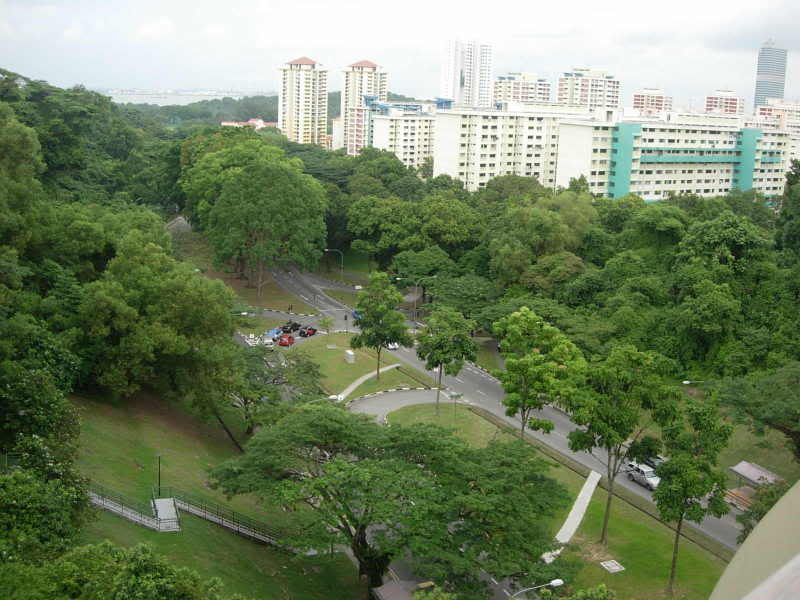 The chairs at the 2 ends also with the sea valve design.
From my point of view, it's best to come for this Henderson Waves around 5pm, where you can take both the daylight and nightlight's Henderson Waves. At night, Henderson Waves will be dressed nicely with a lot of lighting, and some guards are stationed there for security purposes.Not the least, it opens 24hours
Well,Henderson Waves doesn't really serve as linkage between Mount Faber Park and Telok Blangah Hill Park only. This is only part of the big plan ahead.
Singapore government has already planned out to link all the park islandwide ! by that time, tourists will have another choice to explore more Singapore, by their own foot, not walking on the road, round the whole Singapore,but in the greenery gardens!
It seems the Singapore government had put a lot of efforts into making its citizens to feel proud of being a Singaporean. A real big effort.
So if you happen to visit Singapore, and if you are bored of merely go shopping. Why not coming to the Henderson Waves to see the splendid structure?
How to go ?
From Harbour Front MRT station, follow signboard to Faber Hill,
Walked some 2km in the park, along the way , you could see the harbour from hill.
Or taking bus from the bus station in front of the VivoCity Shopping complex.