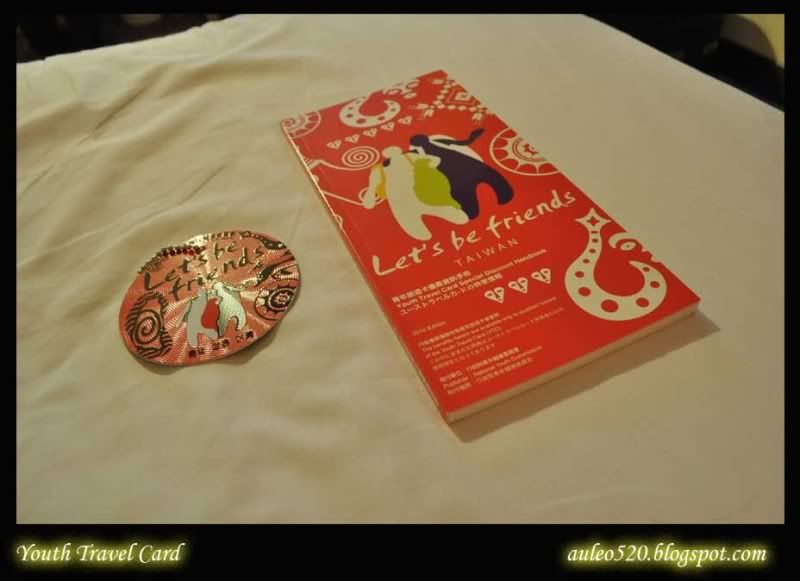 Would like to introduce everybody another good travel pal in Taiwan- Taiwan Youth Travel Card 台湾青年旅游卡.
When you arrive in Taiwan Taoyuan Airport, you can
go to Taiwan Tourism board counter to get your digital tour buddy 宝贝机
,
While at the same time you can ask the officer for Taiwan Youth Travel Card台湾青年旅游卡 application form, it's totally free, and need not pre-apply prior to your arrival in Taiwan.
Chinese version of this article 此文中译本
The main benefit for getting a Youth Travel Card is to have discounts in a lot of places, eg some museum like 故宫 can get up to 50% discount.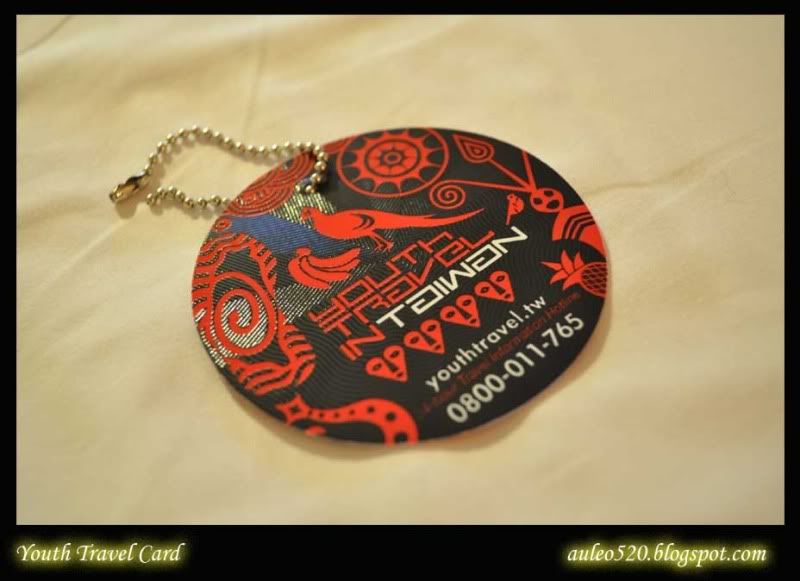 By reading the booklet that come together with the Youth Travel Card, I saw many tourist spots, transportation, homestay,food, Chinese language learning course and shopping arcades are alliance with the Youth Travel Card.
Even though during the time I was at Taiwan, I used only once the Youth Travel Card (as I have pre-booked the accommodation online before) in 故宫 Museum.
The normal rate for adult is NT160, but by using Youth Travel Card, get 50% off, only NT80, and all you have to do is just by waving your Youth Travel Card to the counter. Cool ya, isn't it?
But yet, I forgotten that I could use Youth Travel Card in Deng Tai Fung Restaurant, not really having any discount in this famous franchise Xiao Long Bao restaurant, but using Youth Travel Card can earn you a little souvenir-Xiao Long Bao key chain.
Thus, I strongly recommend backpackers like me ,
should really study through the benefits of the Youth Travel Card at their website,
you can get a better value of your money .
And another info for all backpackers out there going to travel to Taiwan:
From now onwards till 31st August 2011, by using Youth Travel Card, to register your receipt online , then you can join their lucky draw,the first prize is Ipad.  really regret….