There is something interesting in Taiwan receipt when I was there-I found almost every receipt that I received from the merchandise was about the same size.
I googled and found this is so called Government Uniform Invoice (GUI), or in Taiwan they call it 统一发票.
All the receipt were standardized in same length and shape, looks very organized and tidy, and I think very good when doing book keeping on the daily spending.
What's more, this Taiwan Government Uniform Invoice entitles you a lottery chance!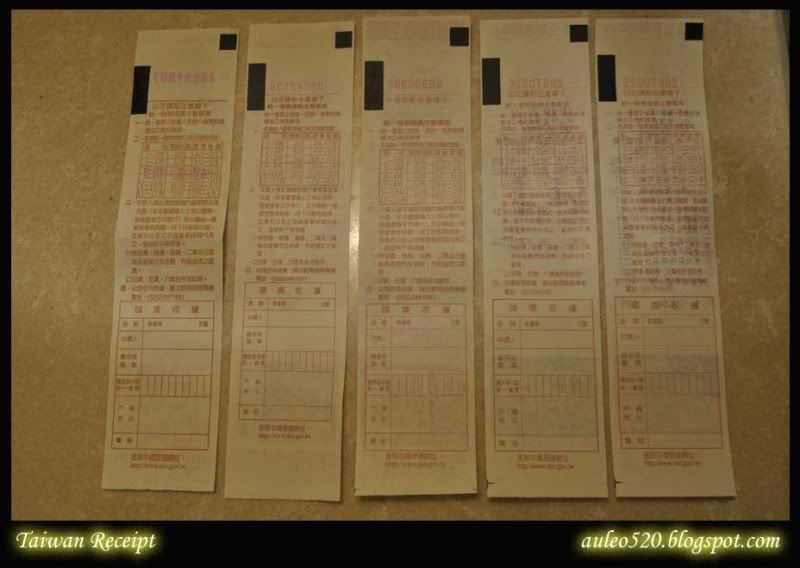 By collecting the receipt, you could win quite handsome prize at the end of the period.
Thus, we can see a lot of big plastic boxes outside of the shoplots collecting those receipts that shoppers do not want- some volunteers will key in all into their database, and donate the prized to charity organizations.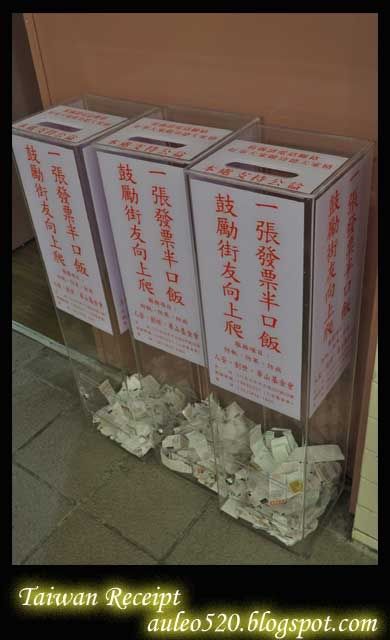 I saw all those receipt that I manage to get are written 100th year –May & June, so I guess the lucky draw should be held every 2 months?
But think twice, every month to take note of all the receipts that one get at the end of the days, wouldn't it be quite troublesome and tiring?
What say you?