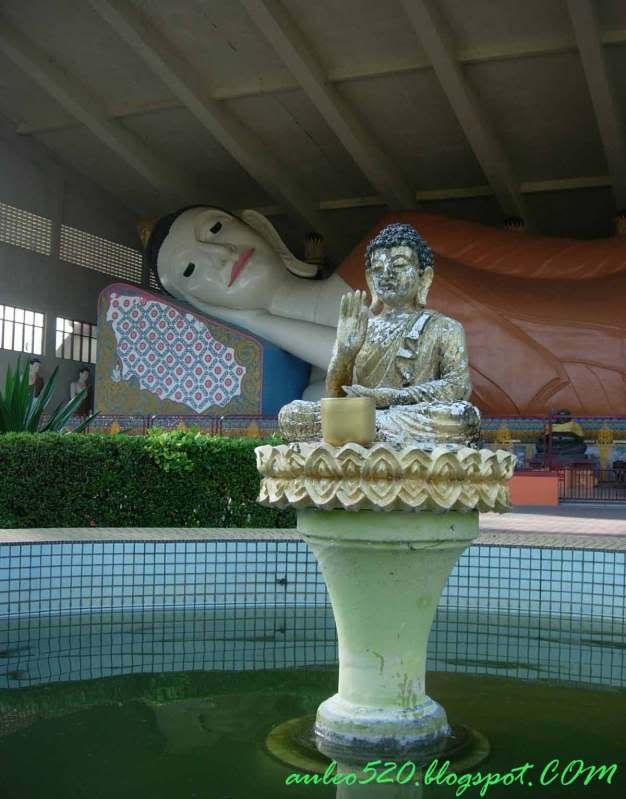 There are a lot of Thai descendant in Kelantan, majority of them are living at the border between Malaysia and Thailand, which is at Tumpat district.
They are called Siamese, where their living style are almost same to those living in Thailand. Religious in Buddhism thus you can find a lot of magnificent Buddhist temple in Tumpat; and among them, the sleeping Buddha temple which named Wat Polithivan, is located not far away from Kota Bahru.
此文中译版 Chinese version of this article
We didn't rent a car to travel around, because after our calculation, for only 2 of us, it's much more worthy to take the public transportation.
Before coming to Kelantan, already get to hear that Kelantan's public transportation system is not that good in service, advisable to have own transport. But to be fair, after I personally experience the public buses in Kelantan, I would say the public transportation is not that weak. (its airconditioning is pretty cold)
Kelantan is a state with low density of population, so you cant expect it to have good bus service as those in Singapore with 5 to 10 min interval bus frequency. As in fact, even in Kuala Lumpur , there is no such frequent bus service either. By taking into the fact that difficult business environment in Kelantan, its 30 min interval bus service is acceptable.
From Kota Bharu, we took bus no 27 to a small town called Chabang Empat (bus 27 serves from Kota Bharu to Pengkalan Kubor border).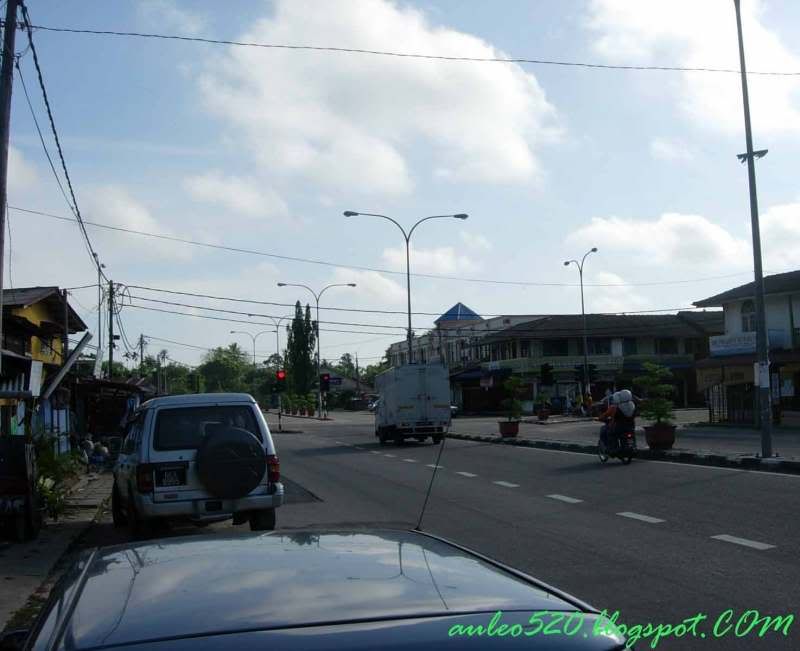 In Malay, Chabang Empat means crossroad, and in fact crossroad as seen in Chabang Empat was too common. We specially asking the bus driver favour to remind us when reaching the place. While travelling, we also take note of the brown-colour signboard which indicate the Wat Polithivan
Bus driver never did out of our expectation, he really forgotten our request, until we stood out then he remember us these 2 tourist….
Chabang Empat is a very normal small town.Before I came to KB I already get to know from Cari Forum that there is 1 malay old man doing the taxi business here in this small town to fetch tourist to the famous Wat Polithivan. I tried to get other mean of transport to go there, but the people there were like "united" together, straight away waived to the old man our arrival. (seemed it was the monopoly business by the old man). As in fact, I did saw this old man before coming to KB , his trademark is having a Haji cap , with a green-coloured old car…
Info that I gathered from Cari was the taxi fare is RM8, but the traveler was traveling by himself , that's why negotiation would be better. We were in 2, old man already offered with RM15, we can only act poor … and last price RM10.
Wat Polithivan was about 5km away from Chabang Empat, and there seems no any public transportation passby there, and this situation has nurtured a good monopoly business to the old man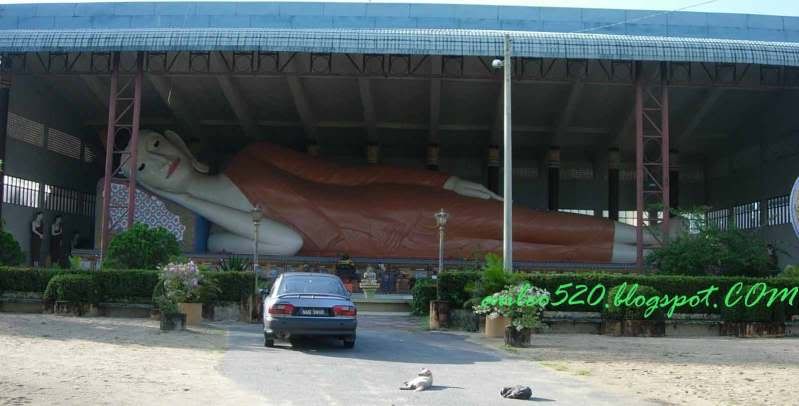 Wat Polithivan is the second largest sleeping Buddha statue in South-East Asia.There is another one in Penang , in which I think both are about the same size. The difference is this sleeping Buddha in Kelantan was like isolated and forgotten. The whole compound was only us 2 tourist, the old man driver and some vegetarian canteen operators…feel very peaceful there.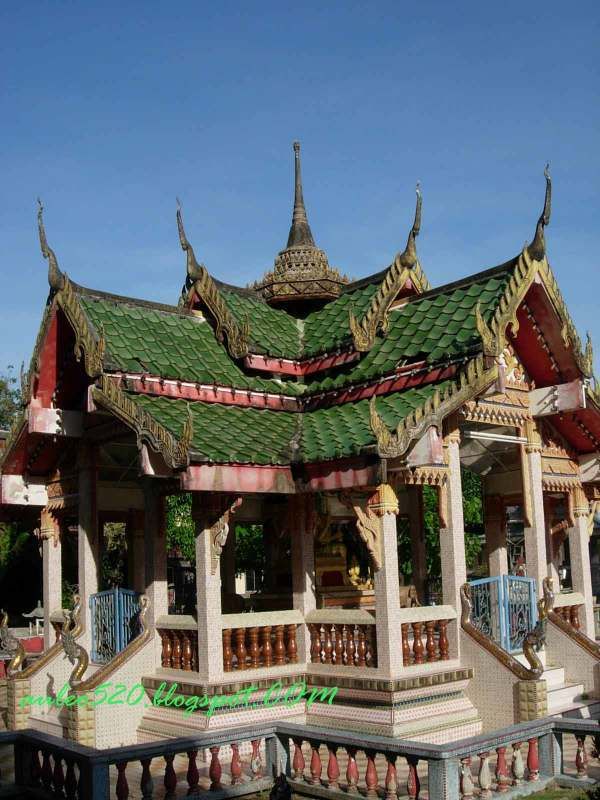 Sleeping Buddha functions similar to the one in Penang , storing the urn and a lot of picture showing the situation in Hell, warning people not to commit wrongdoing.
And 12 buddha which symbolized the 12 zodiac in Chinese, seems great Chinese culture influence here.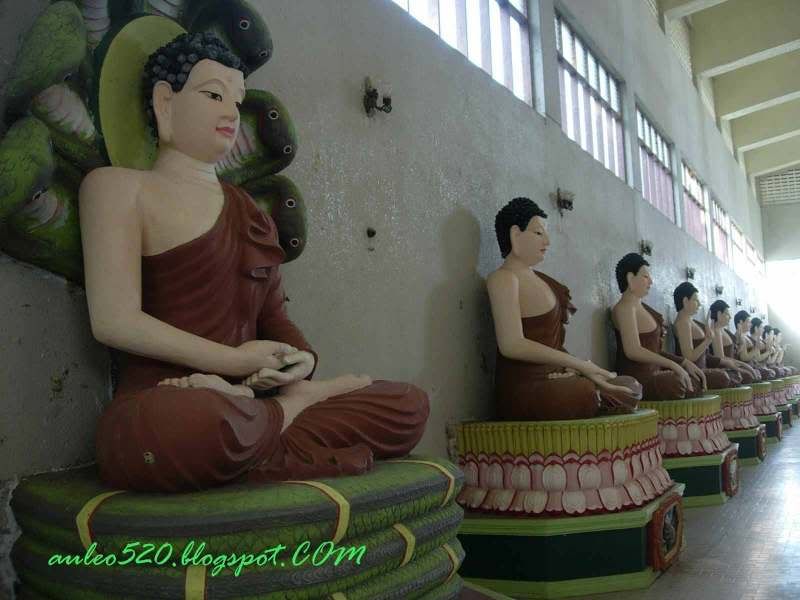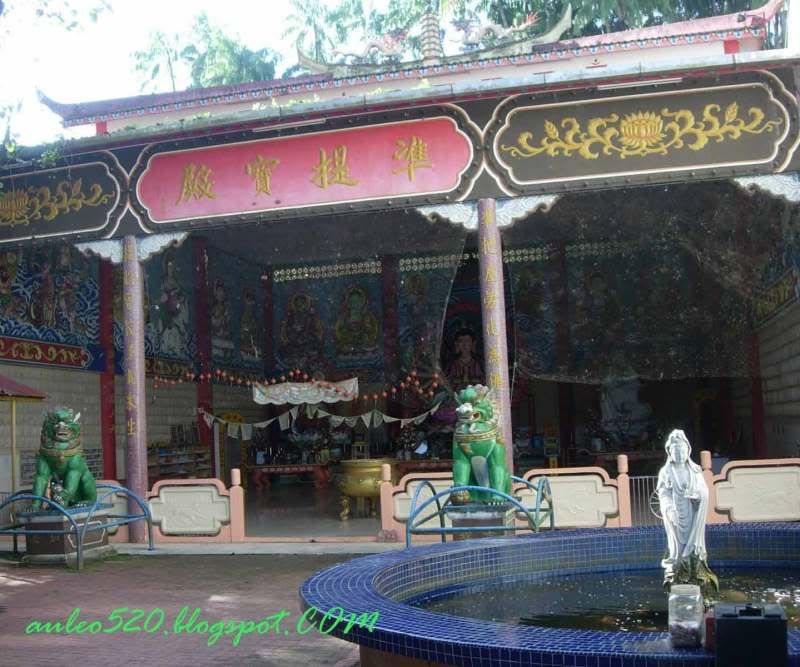 Beside the sleeping Buddha , was a old temple which I guessed it was the 1st temple in Wat Polithivan.
。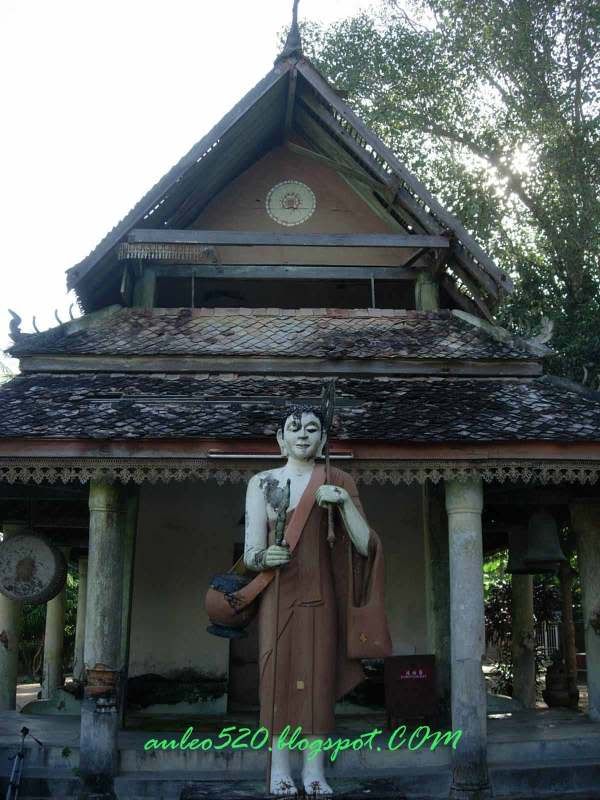 And there were a pair of peacock, I found it's pretty pity to be locked in cage.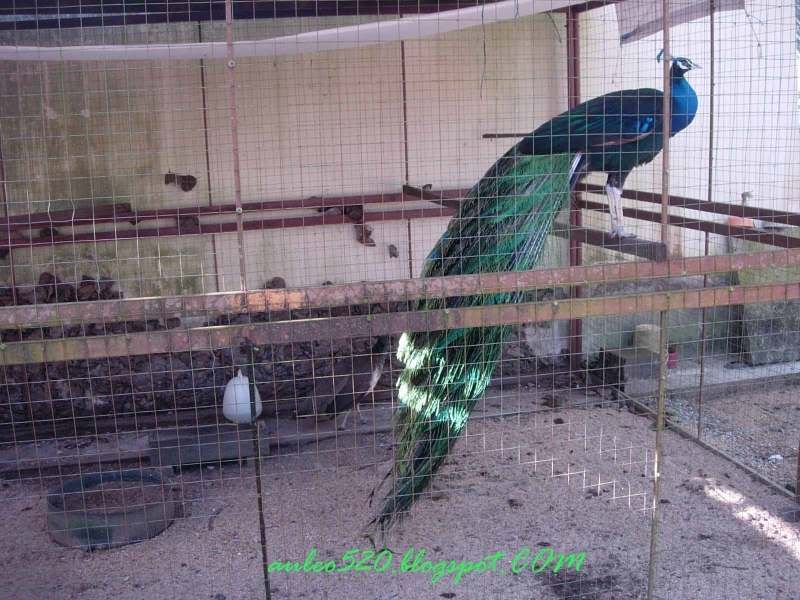 And in fact, I noticed Wat Polithivan served another function in the community which is the local stray dog warm home. There were so many stray dogs inside the Wat compound, I think due to the fact the Malay don't really like to see the dogs appear around their houses.
Our driver had proved my this observation- when we were approaching the Wat entrance, this old man even turn his steering and about to hit the stray door besides the road. That dog was scared and fall down to the drain.(me either almost fall down from seat)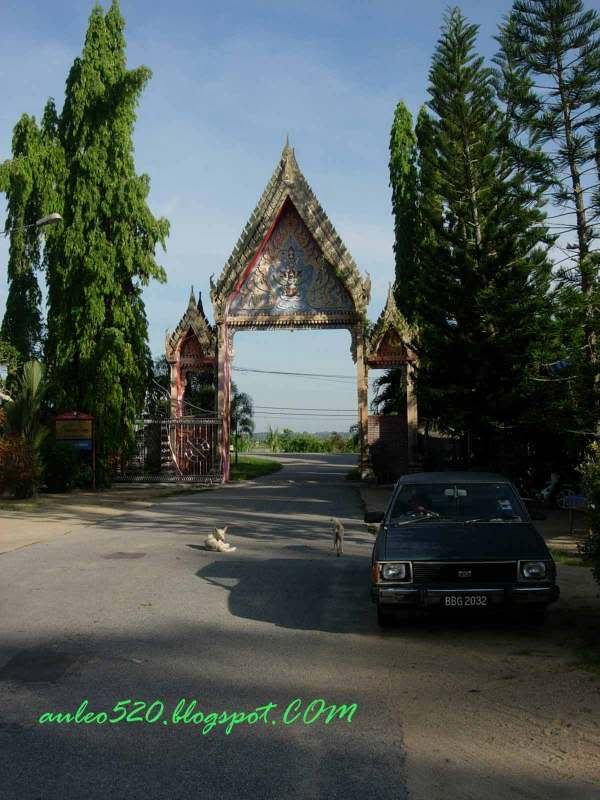 On our way back to Chabang Empat, this old man told us that RM10 was not enough for him to Makeh (Kelantanese's dialect which mean to eat). He asking for RM12, where RM 10 for petrol and RM 2 is for food.
Another taken his service , what to do ?
Expenses:
Kota Bharu to Chabang Empat (27bus) RM2
Taxi through and flo Chabang Empat RM12