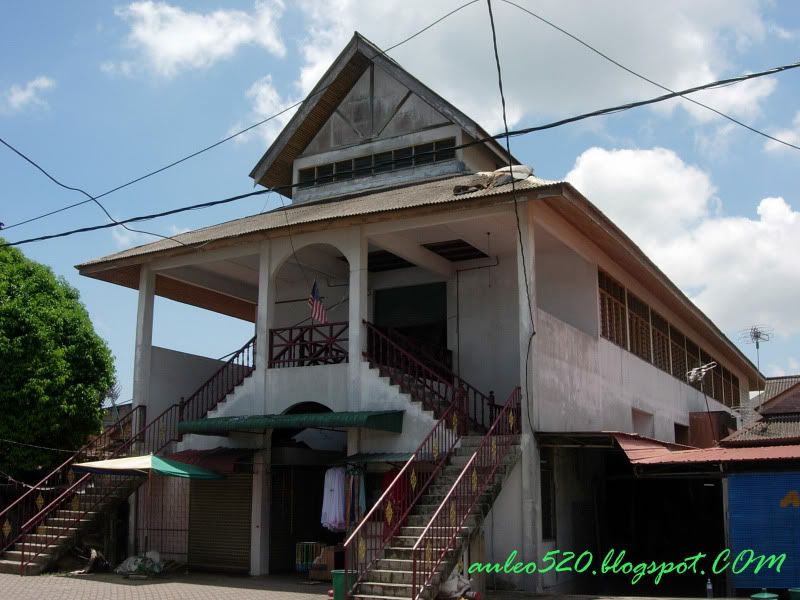 Ever since 2years ago I went to Malaysia-Thailand border-Wang Kelian, this time round I arranged another border trip, and also due to the unforeseen circumstances, I didn't go to the more-famous border Rantau Abang, but the less-famous Pengkalan Kubor.
From Kampung Jubakar,we continued our journey from Kota Bharu to Malaysia-Thailand border.
此文中译版 Chinese version of this article
Actually before boarding on the bus no 27, we were not sure if the bus was going to the border checkpoint, we were afraid that the bus driver would dump us in middle of nowhere and told us :"from here you take taxi , can reach the checkpoint" . Anyway our worry was extra because the bus no 27 was towards its terminal at Pengkalan Kubor.
Similar to other Malaysia-Thailand border checkpoint, Pengkalan Kubor is having a tax-free trade zone, and it's much bigger than it was in Perlis's Wang Kelian.
But Pengkalan Kubor was not giving us a good first impression, as the authority fenced up the area as those we watched it on the movie (Those Jewish detainment camp back in WWII), well I admit I was watching too much war movies before this…
Malaysia-Thailand border was divided via a river, its natural boundary has given the officers' work much easier- in order to cross the border, you will need to board on boat/ferry. I saw the ferry there were much smaller compared to those in Penang, and without shelter, well.. under the hot sun/raining day, I guess you wouldn't like to cross the river..
We never thought of cross over to Thailand, maybe read too much negative news from the paper, always felt that South Thailand wasn't that safe
The free trade zone here wasn't with any attraction to us, as the merchandise sold were almost the same categories eg kitchen utensil, toys, and dress. As a tourist point of view, we absolutely found no attraction at all because the shirt sold here also wasn't souvenir shirt,all were imported from China ! (our famous Batik also imported from Yunnan, what a shame!)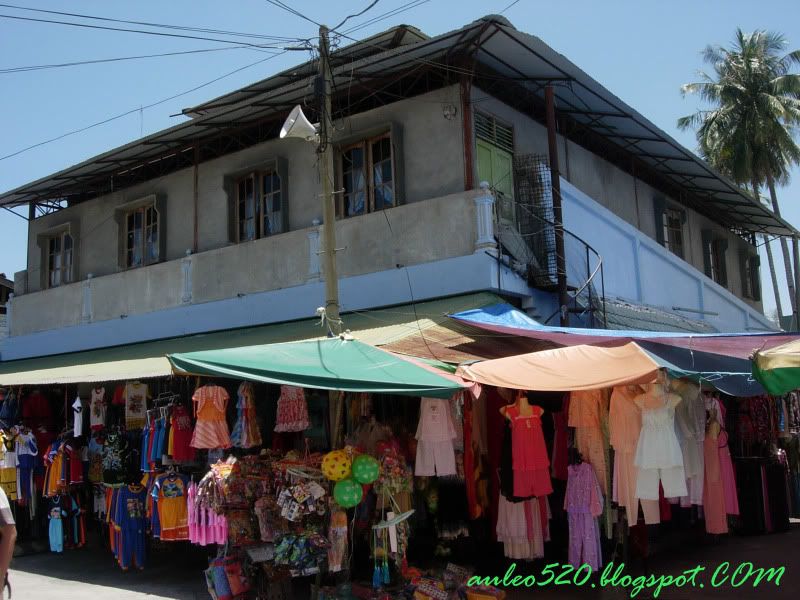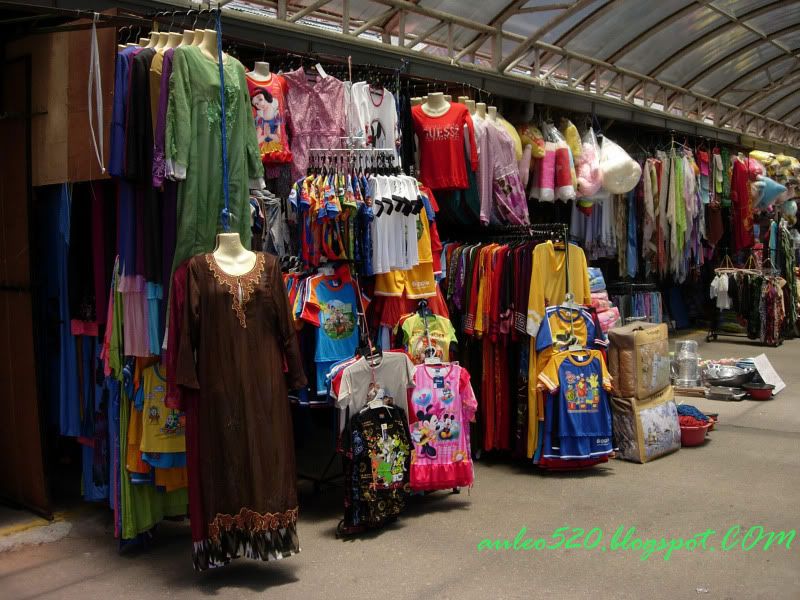 With such a far far away border, with such a normal day it was, it was so extradinary that me and my brother walked in this "refugee camp", but none of the shopkeeper came approaching us to promote his/her product, because they understand that tourist not going to buy kitchen utensils, haha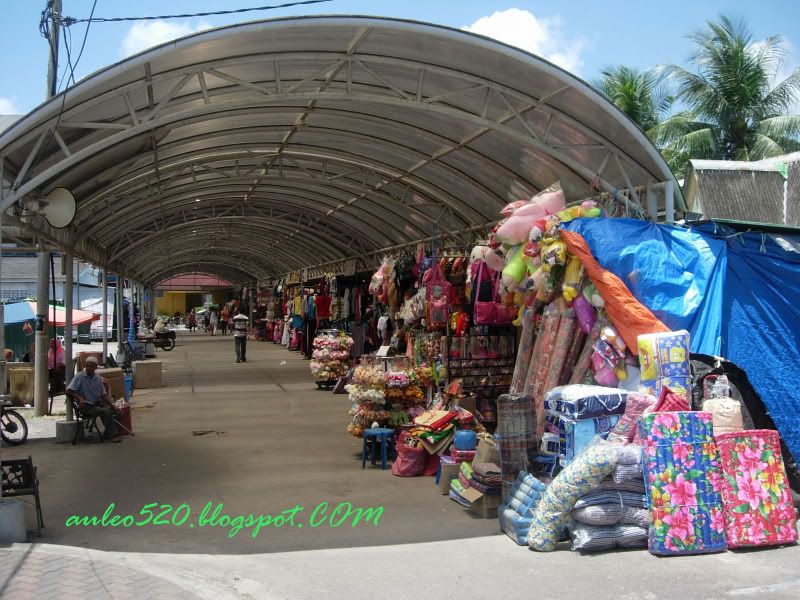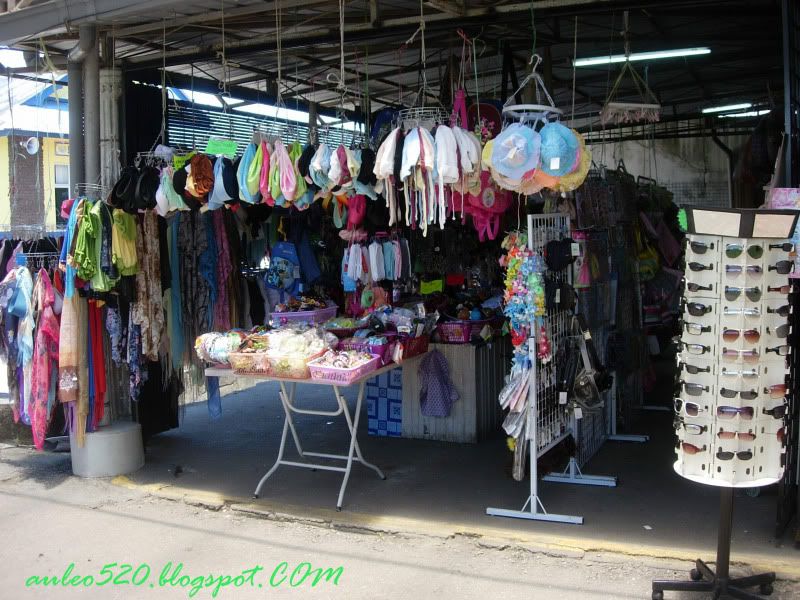 There was this small market in Pengkalan Kubor, I would say of a little bit attraction to us. We saw one kind of Asam, they called it Asam Java, the vendor gave us free sample to try, even though we declared earlier that we were not going to buy the fruit all the way back to Kota Bharu, she insisted us to try , saying it's for us to try only. Kelantaneses were so friendly.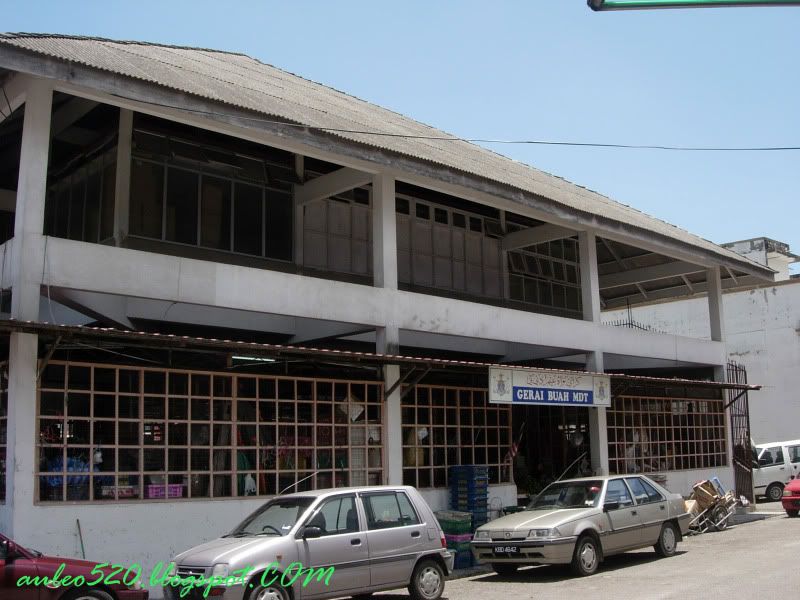 Free trade zone was only with 3 rows of shops, you can easily kill your time walking the whole area. We tried delay the time , walking slowly from shop to shop, just to experience the difference in this far-far away land. Thus we specially make ourselves to have our lunch in the trade zone.
Such eatery shop style can easily found in the whole KB, in which all the customers sitting surround the boss, boss preparing the food at the center. Customers just to raise up their hand, then boss will straight come to your order.
Along the river at Malaysia side, reside this Fishery Research Board also, theoretically nobody was allowed to enter its compound, but as mentioned, Kelantanese were kind-hearted—Just say hi to the guard, saying you just want to take photos, basically shouldn't be any problem I guess.haha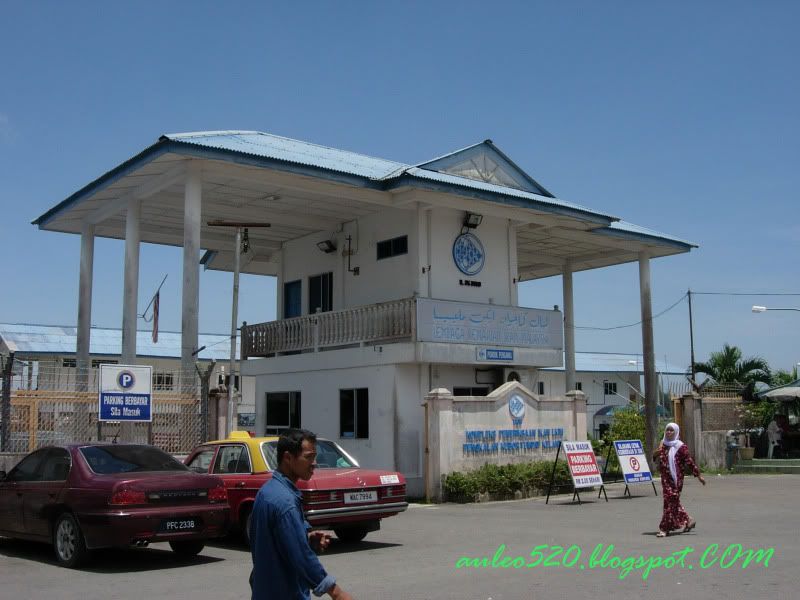 Geographical location of this Fishery Research Board was very strategic, you can take photo without any obstacles to the opposite Thailand border.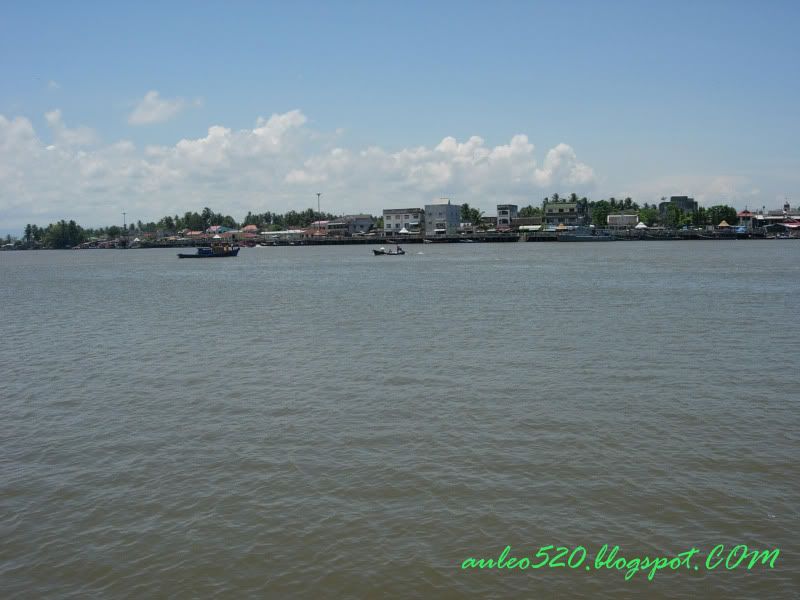 And in fact, our Kelantan trip was of a lucky one, there wasn't any rain during our outing. Even though we always fall tired easily, but much better than having umbrella to visit any site, isn't it?
We saw the bus no 43 stopped at the same bus station we alighted just now. Its air-conditioning was function. After making sure that this bus was heading to our next destination- Pantai Seri Tujuh. We board on bus to catch our dream, while waiting the bus driver to come back from his break.
Even though after 20 min , we found we were still at the same place without moving any meter, and the passengers on board was just a pity some number- total 5 of us ! hard-earn money ya..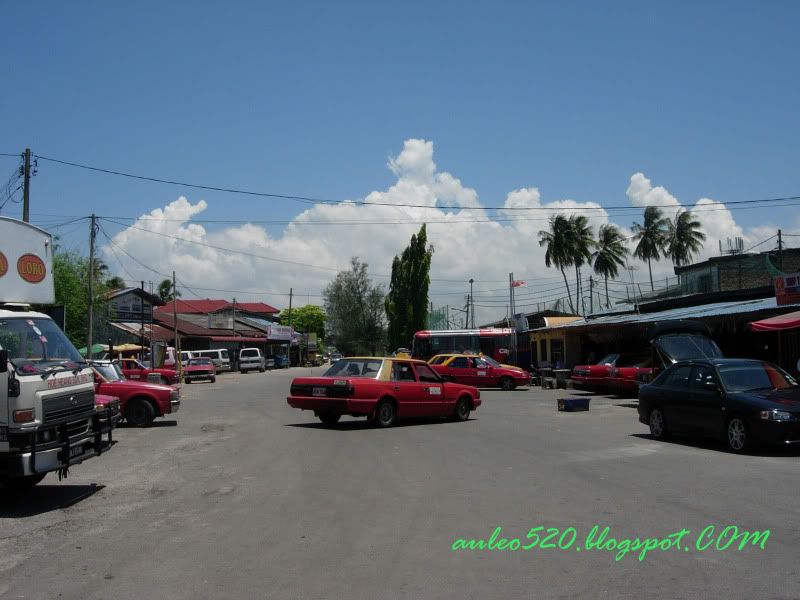 Expenses
Kampung Jubakar to Pengkalan Kubor RM1.70