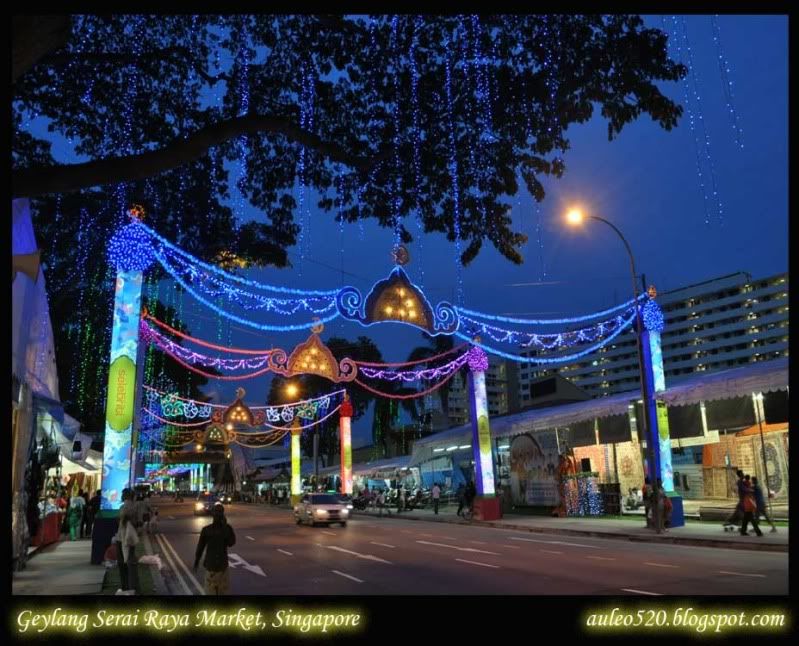 While the Chinese in Singapore was preparing for the hungry ghost festival, Muslims around the globe are already in their annual fasting month. And following the end of the fasting month, will be the grand Hari Raya celebration. To celebrate this big event, how not to mention about the festive shopping?
In Singapore, Muslims which majority consist of Malay, generally do their festive shopping at 2 major spots, 1 is at the Arab street which is near to Bugis, another one is the traditional kampong area- Geylang Serai.
Chinese version of this article本文中文版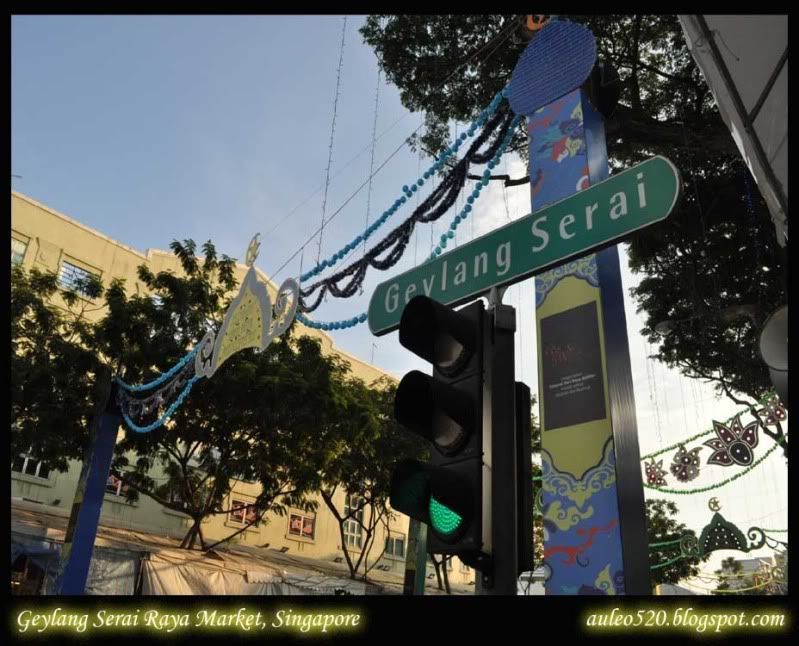 My Malay colleague told me that every year during fasting month (Ramadhan), there is a very happening bazaar at Geylang Serai, he strongly recommended me to pay it a visit.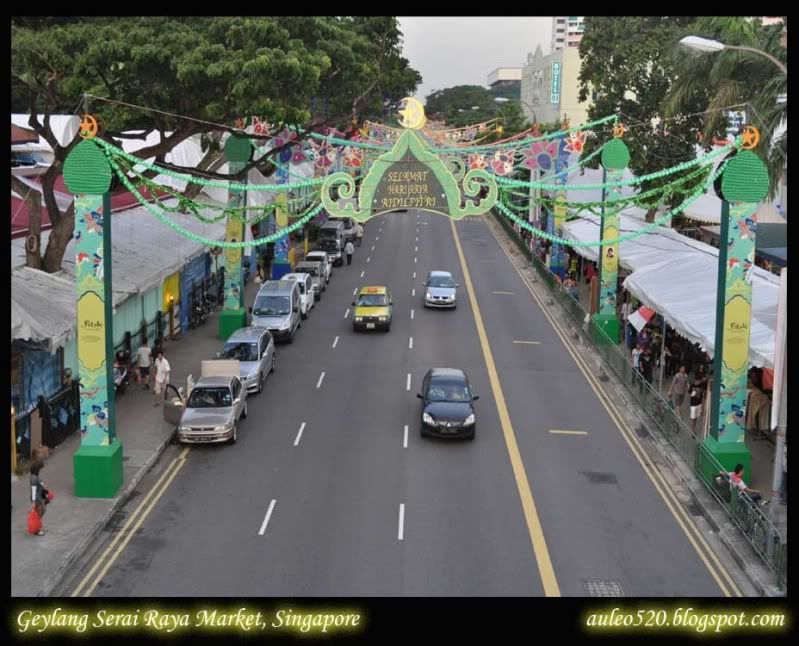 Recently there was this article on Lian He Zao Bao, that translated from the Malaysia's Malay newspaper (not sure whether Berita Harian or Utusan Melayu), commenting that Geylang Serai Ramadhan Market is more grand and buzzling compared to Kuala Lumpur's Kampung Baru's market. This article had confused me why the author would have this thought, so I would like to verify how true is it.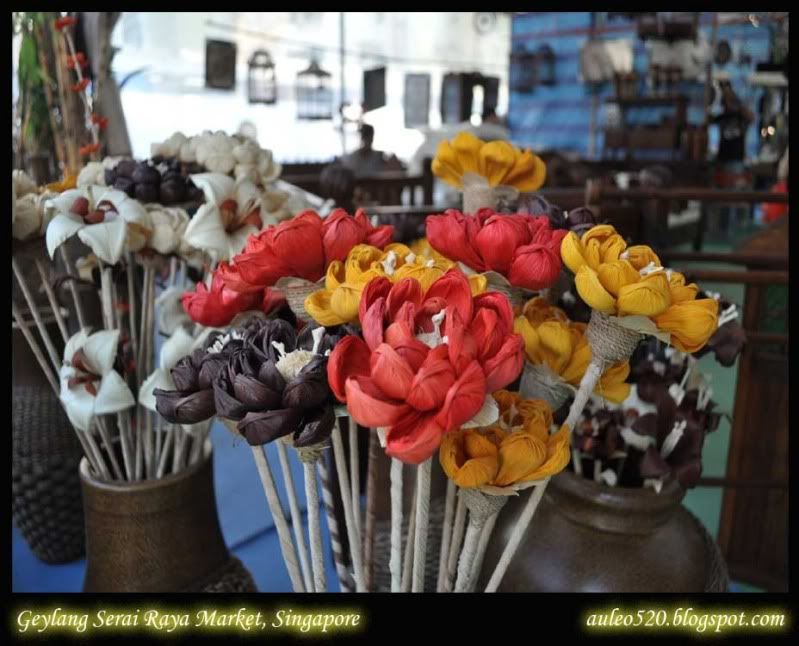 Well, as what the author commented, Singapore's Geylang Serai Ramadhan Market was really bigger and tidier. The first impression is better than any Ramadhan market that I visited in Malayisa. The Ramadhan market here in Singapore is like their normal night market (Pasar Malam)- a big big tent with organized stalls.
Geylang Serai is more alike Malay Goods market, where you can get Malay traditional custom, curtain, decorative items etc.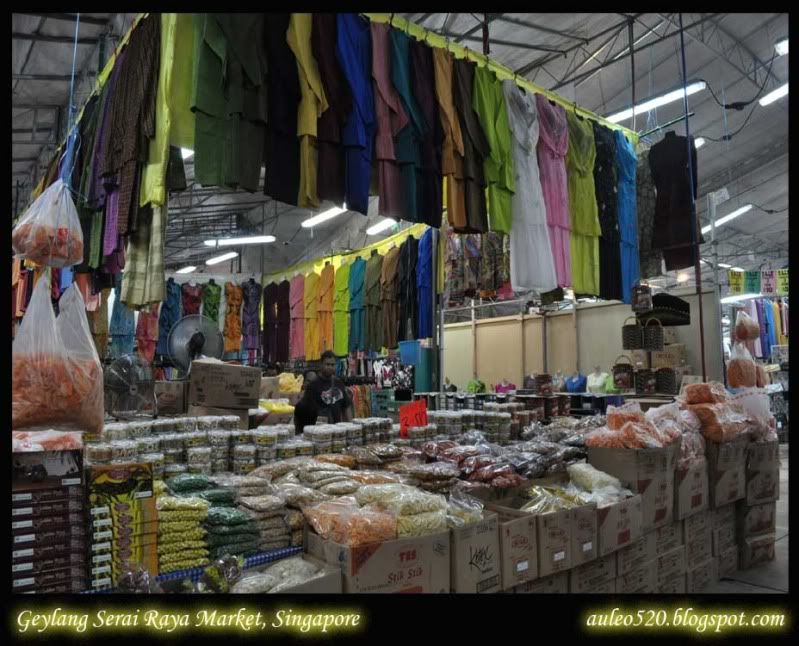 My colleague tole me there are still some kampung (Malay village) houses here in Geylang Serai, which made me kinda excited, as I wonder how the kampong houses could coexist with land-limited Singapore urban.
Well, for sure what I saw is kinda disappointed, as the kampung houses are too commercilized-no longer be the residence of someone but mix-rice stall, pawn shop and jewellery shop. Highly urbanized Singapore is no space for the traditional kampung house anymore.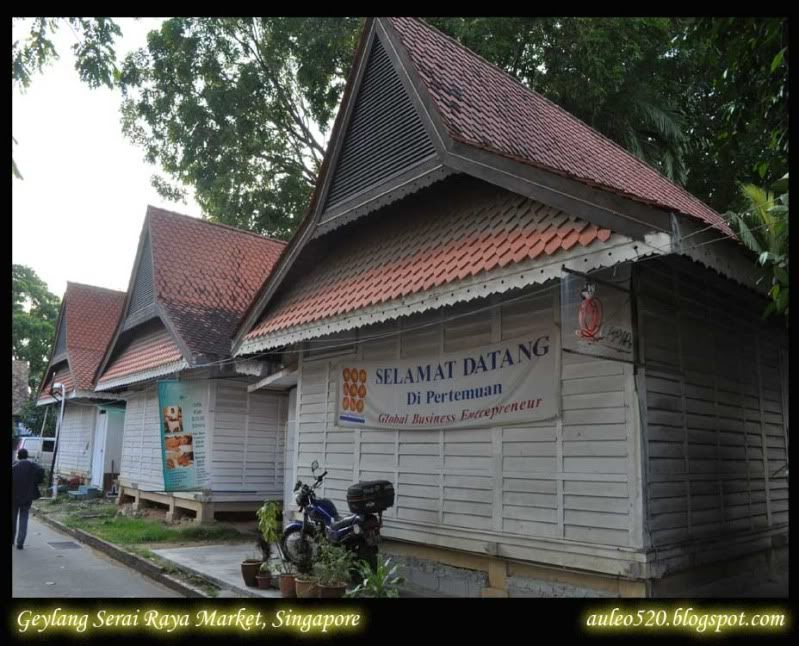 Actually I felt walking at Geylang Serai Ramadhan market, was not as syok as in any Malaysia's Ramadhan market. The food sold here was mainly fried food like fried banana, Ramli burger, Kebab burger, other than that, not much choices left.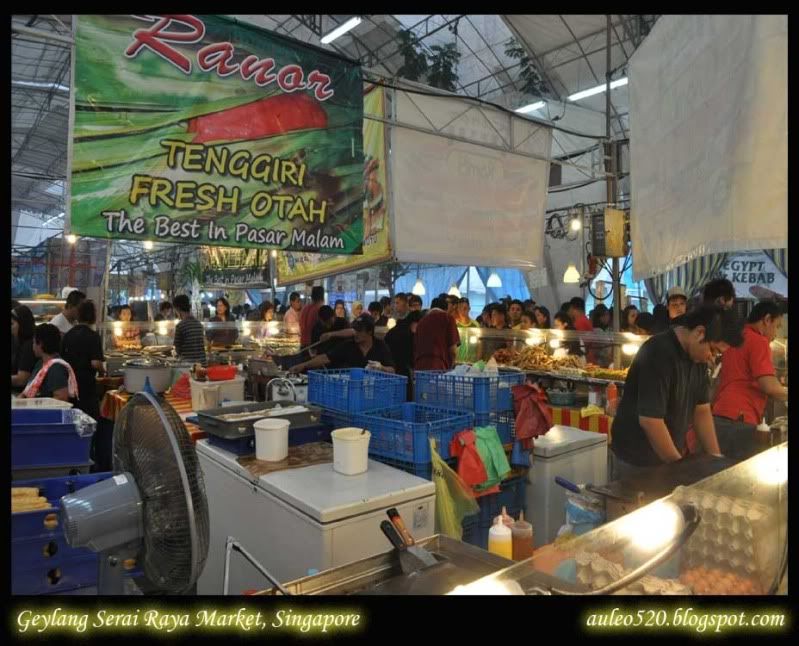 The thing that most disappointed me was I can only found a stall selling Malay famour delicacy- Malay Kuih-Muih.I wonder is there no market for the Malay Kuih in Singapore? Think deeply, it should be due to the materialistic mindset-which discourage the vendor to make these kuih which are tedious in preparation yet earn not that much item.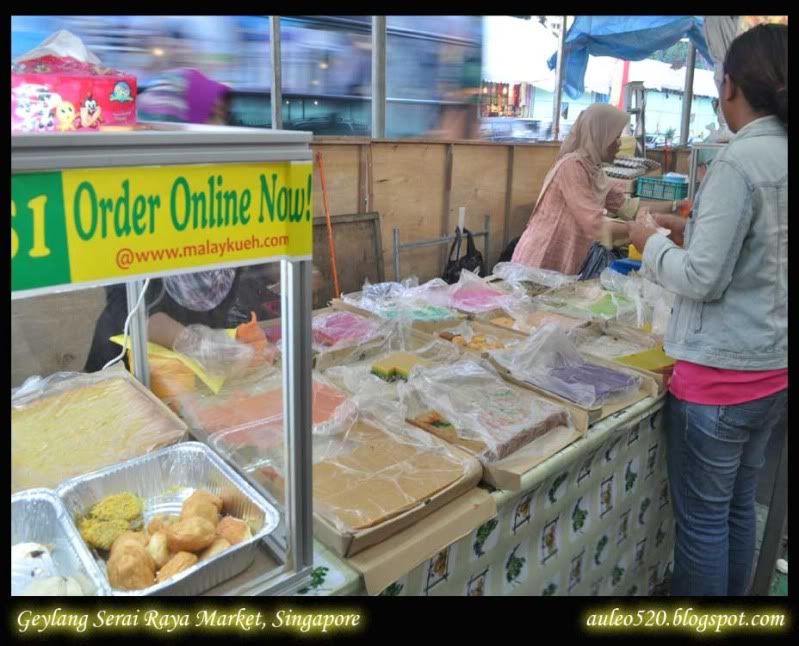 I heard during fasting month, there are a lot of people taking the whole month leaves to make some money. And the rental of a stall is not cheap, the cost to be transferred to consumers, how to have the heartful mind to prepare delicious food?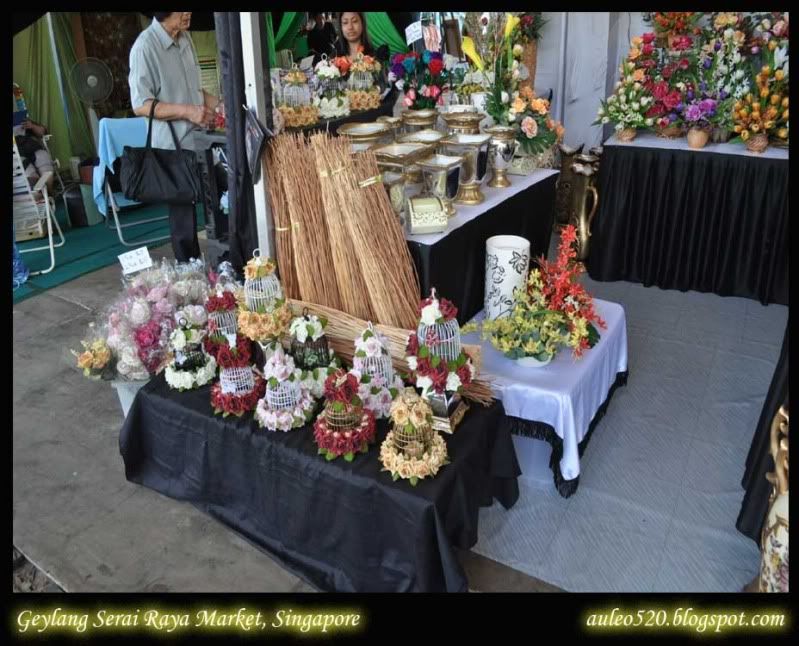 A normal Ramli burger with egg, sold at SGD3, even more expensive than Mc Chicken from MeDonald, worse still, no aircond seat to enjoy the burger!
Yet found something special in the Ramadhan market- the Halal beef fross called Dendeng.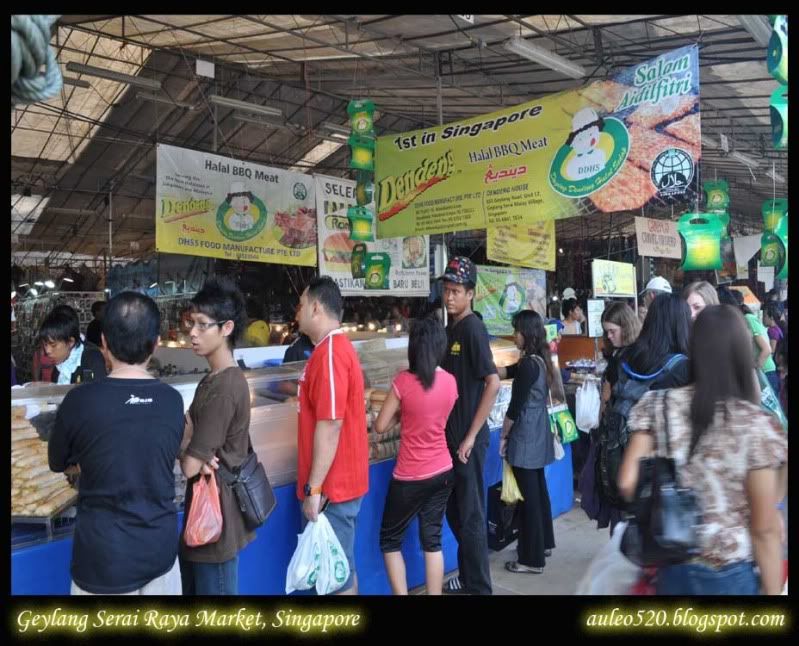 During every major festive season, Singapore also having the lighting decoration, so does the Geylang Serai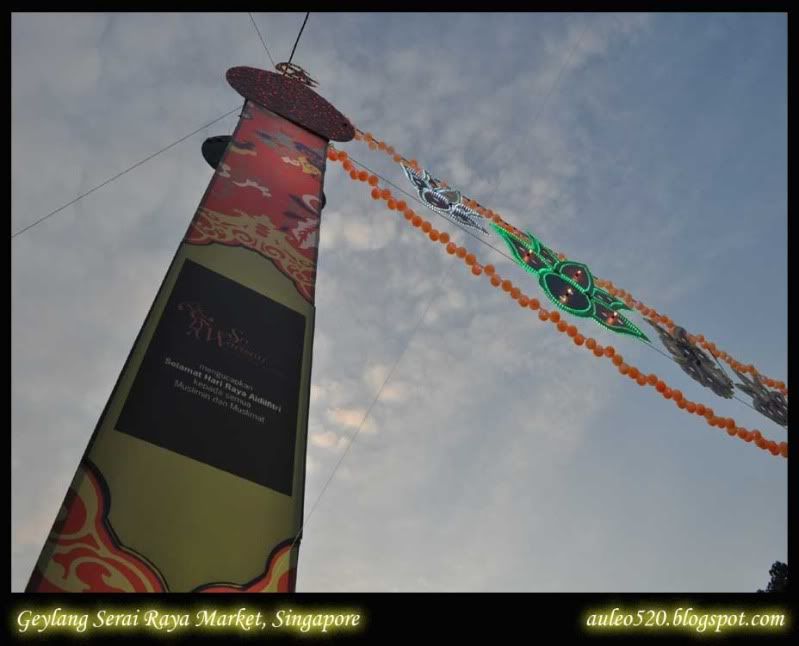 Looking from far, the lighting was quite impressively nice, but bUt BUT when you walk closer to the pillar, other than Raya seasonal greetings, you can also see faces of the housing agents….. previously when I passed by the street, I thought it's the MP of the area…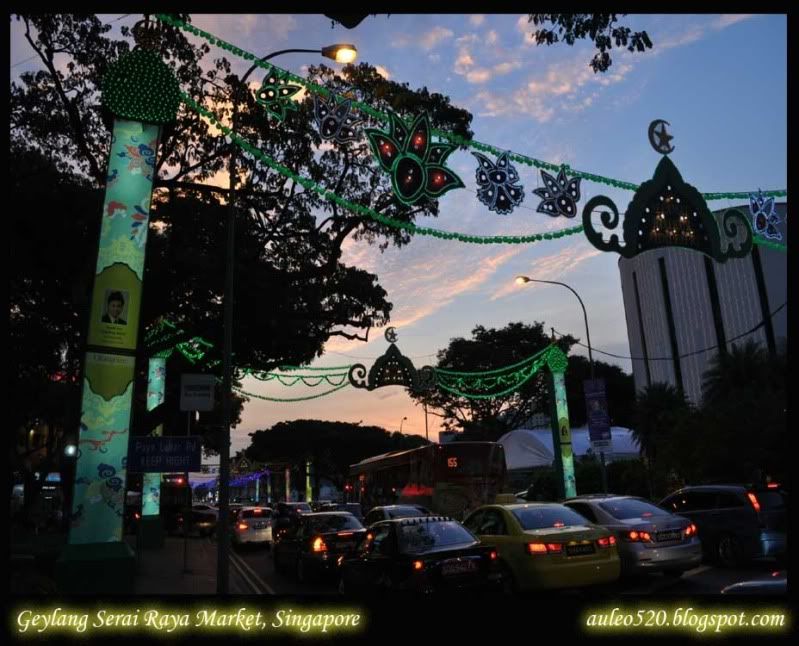 My colleague told me, getting nearer to the raya, the crowd here are even more, everyone squeezes to each other. Well, if you enjoy the feeling of sweat, you could come and experience it.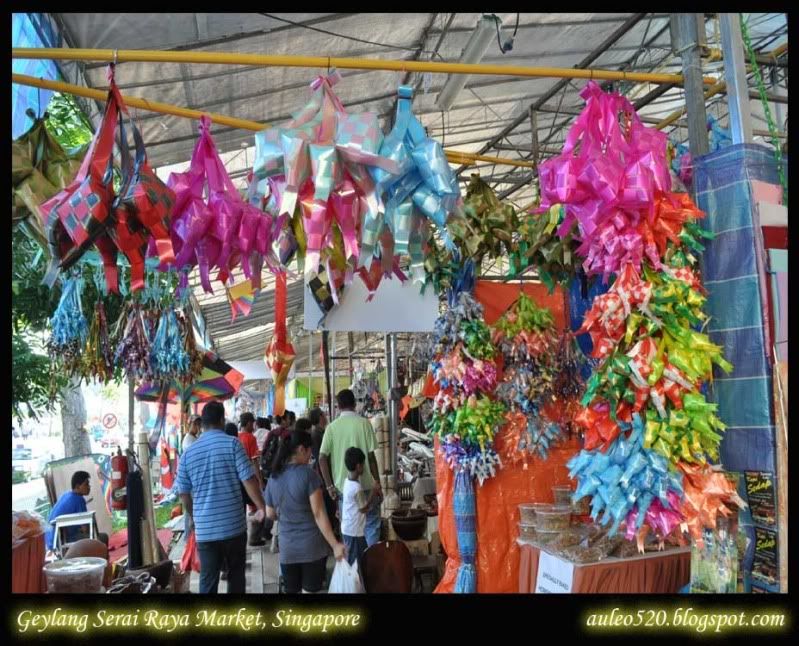 How to go?
Singapore MRT (green line or orange line) to Paya Lebar station. Geylang Serai Ramadhan Market is of 5 minutes walking distance from the station.